CHICAGO SHOW STOPPERS: PART ONE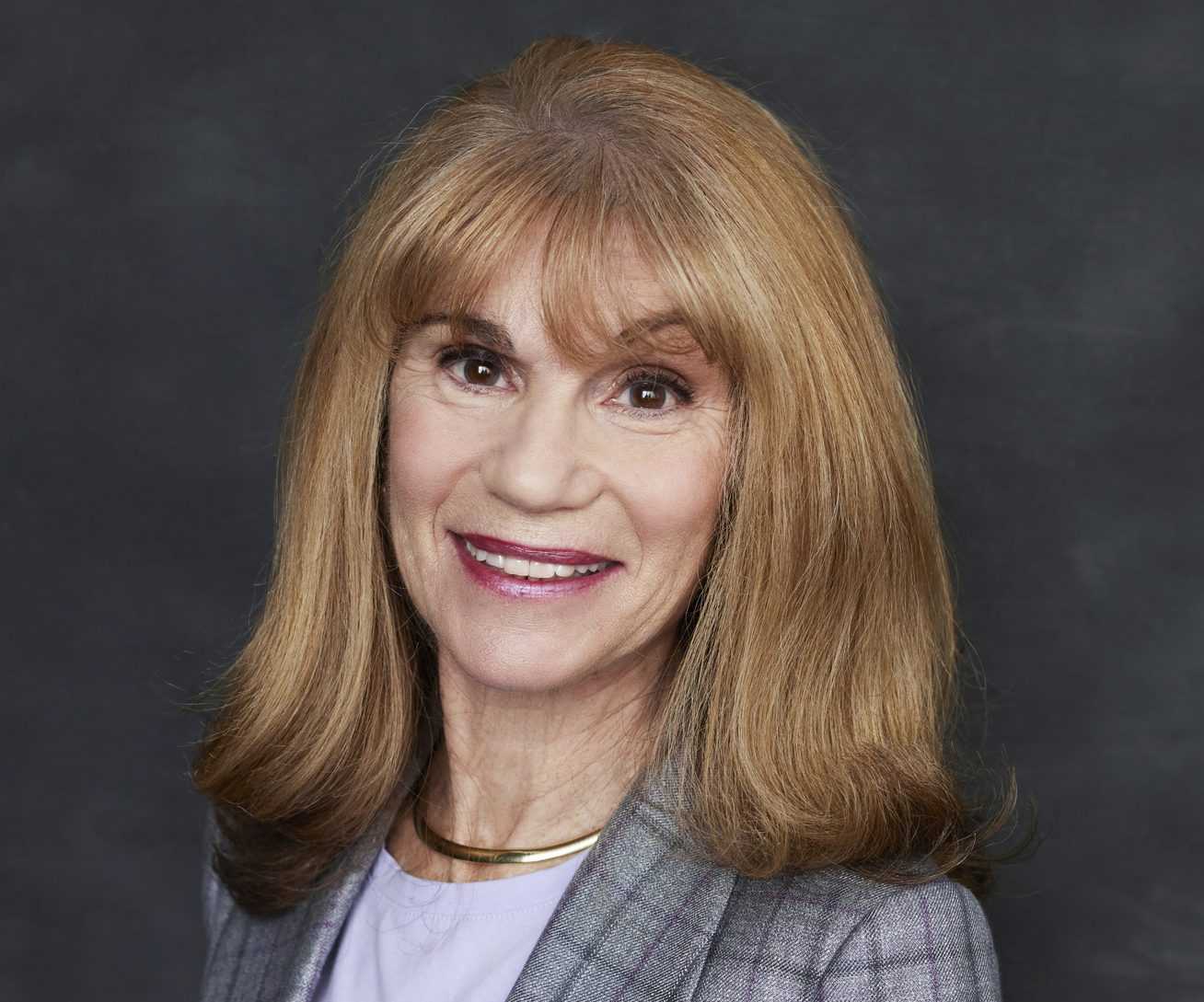 If the men's fashion in  Chicago was any indication, spring/summer 2024 will be a winning season! Despite some predictions that luxury business might be leveling off, we believe that even if basics slow down (solution: in-stock programs!), fashion menswear will attract shoppers like never before. With so many beautiful new colors (from soft neutrals to sophisticated mid-tones), new models (looser fits, DB's, pleats), new fabrics (luxurious knits, linen blends, featherweight cottons), and (still the "item of the season") various takes on knit softcoats/cardigans, guys can finally fill their closets with stuff they don't yet own. Here, just a few of the myriad items and trends that spoke to us on the show floors. Bring them in early and re-order in-season, before you need to compete with online markdowns.
Ralph Lauren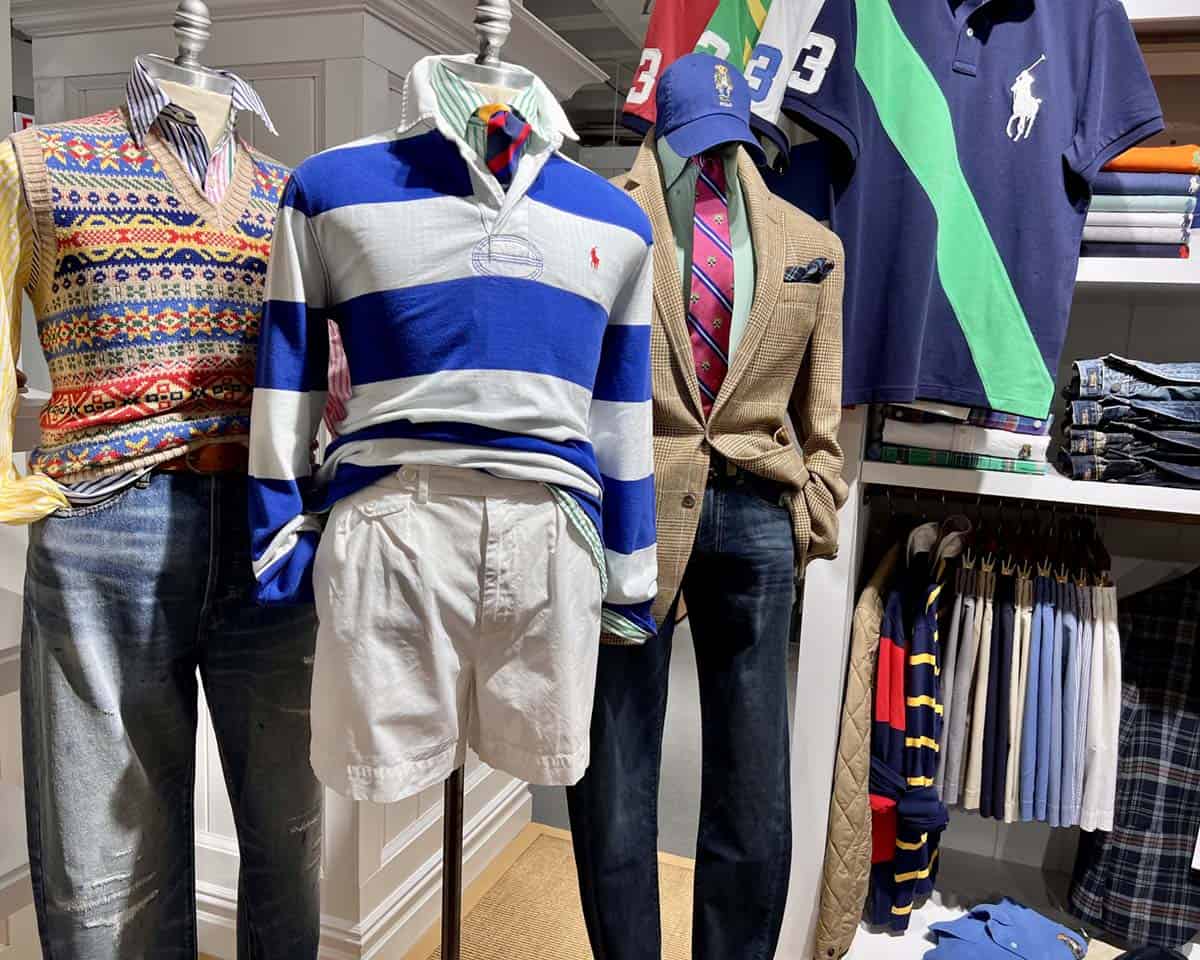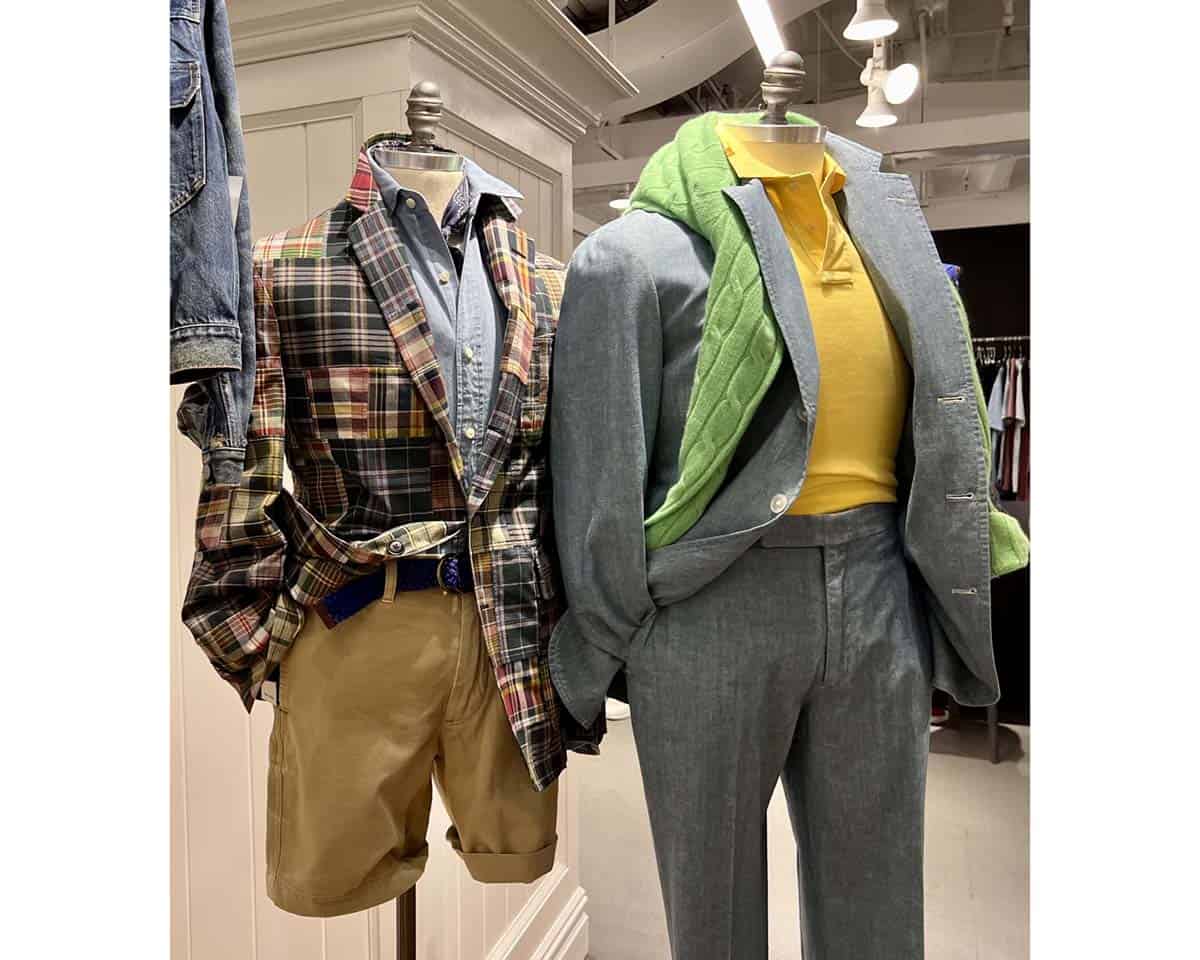 At Ralph Lauren, the team emphasized that all efforts are now focused on "elevating the brand." Looking at their fabulous Spring '24 collection—classic Ralph with a touch of whimsy that no one does better—it seems already elevated to the max!
Scabal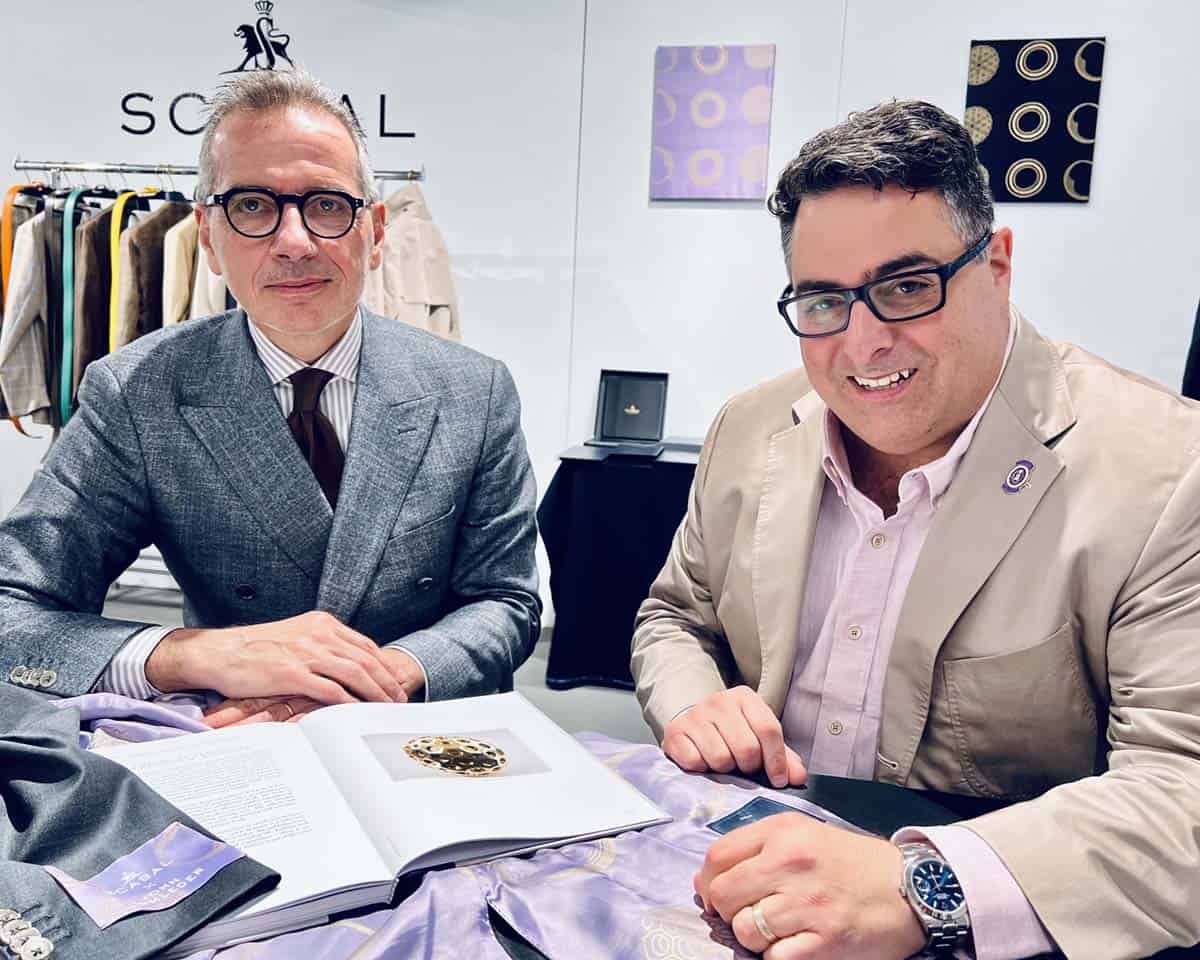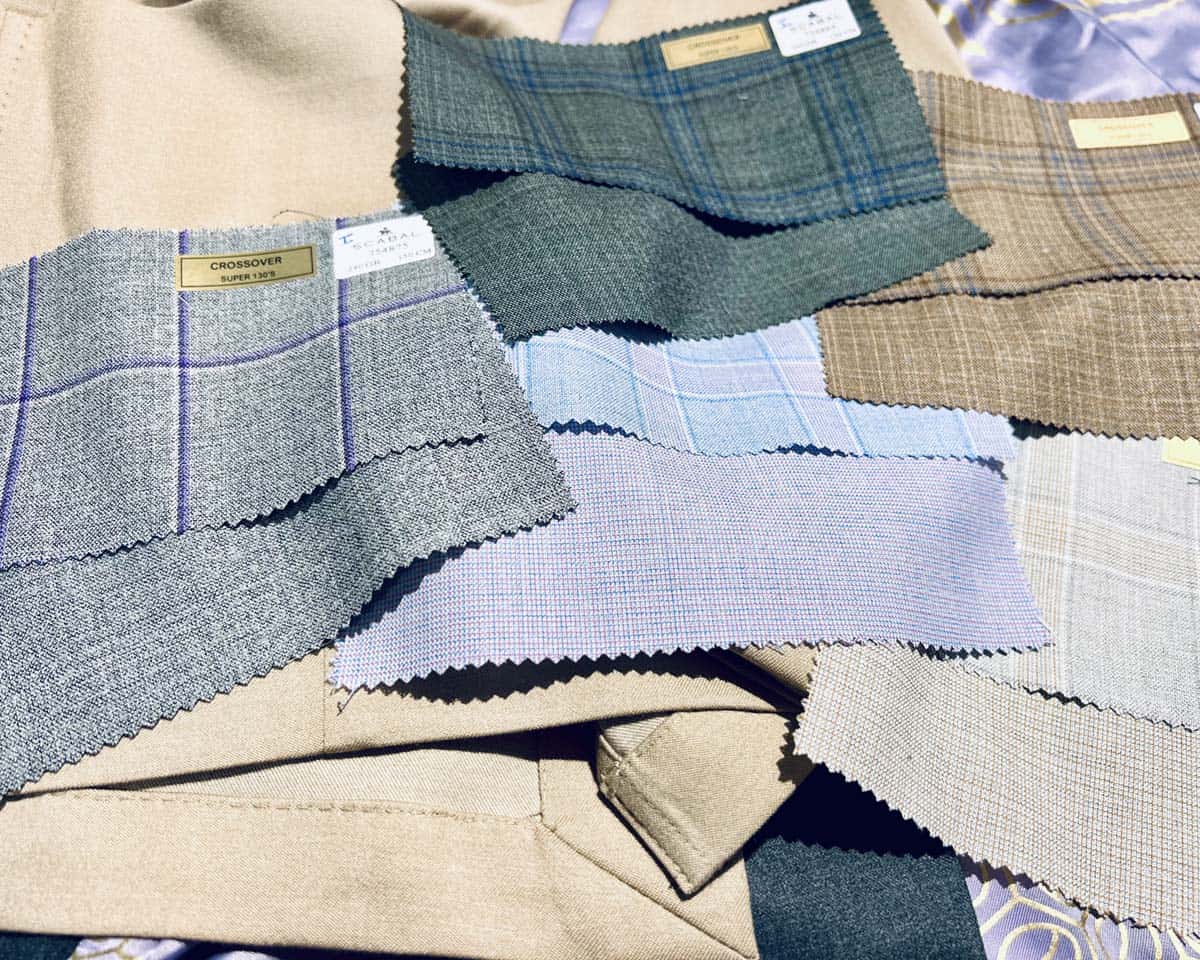 With a definite trend to lowering inventory and increasing made-to-measure, retailers are focused on fabrics like never before.
Famous for their diamond collection, Scabal offers luxury on steroids, with gorgeous fabrics in super 120s- 200s.
Gladson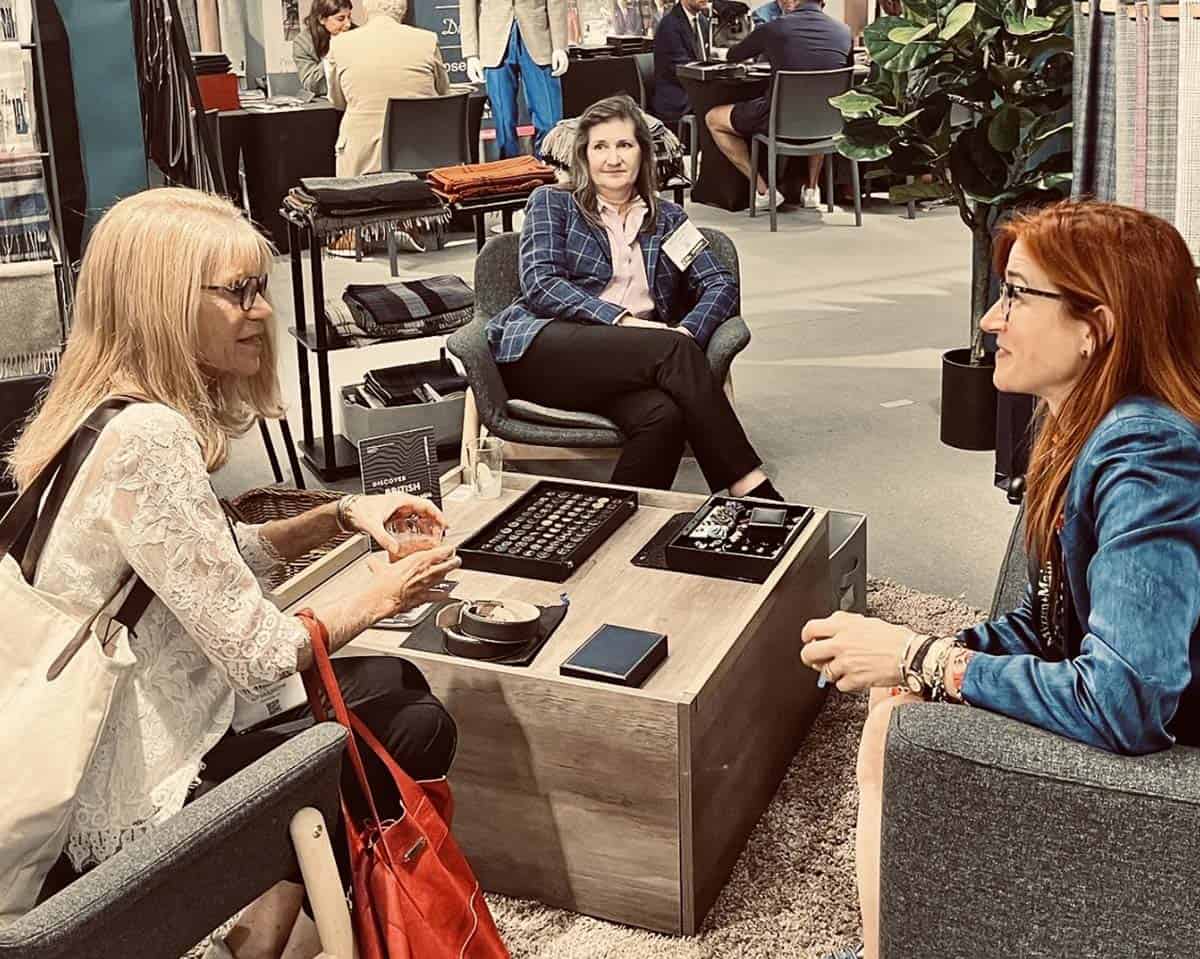 At Gladson, the focus is also on precious fibers, including vicuna and 32 colors of stretch cashmere in super 180s and 200s. On hand: an evening dinner jacket in bamboo and silk.
Oxxford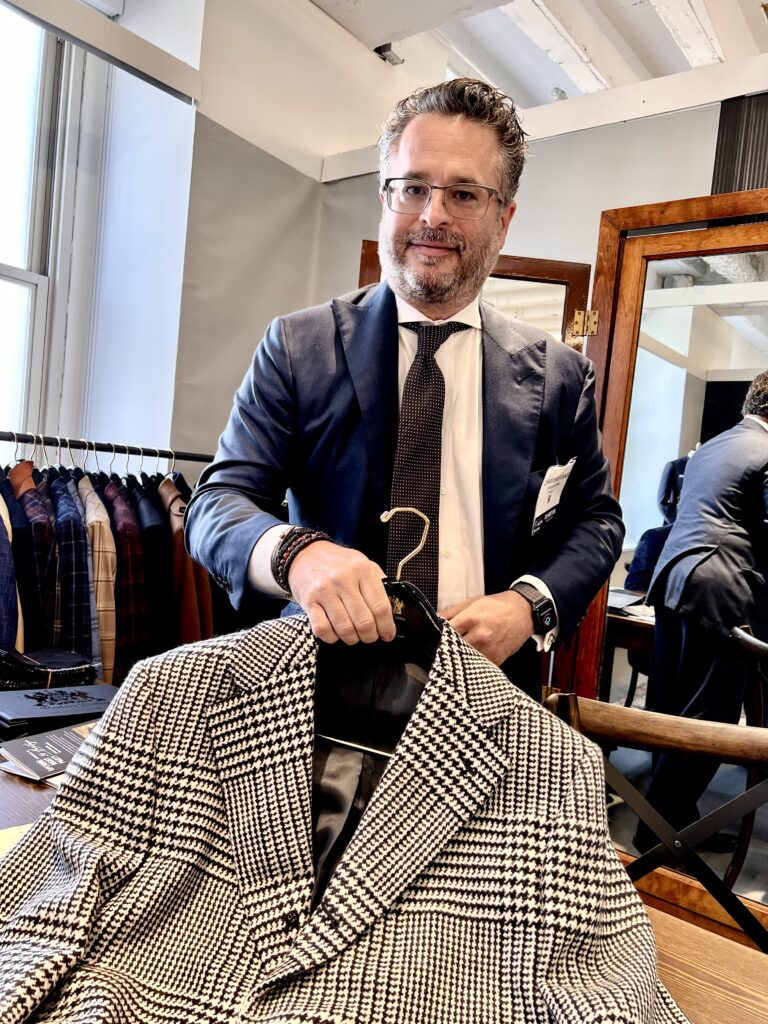 At Oxxford, Chris Brueckner (crediting his mentors Bob Denton and Warwick Jones) expressed much pride in the current collection featuring updated models with a bit of Italian flair. "We've added more style, more luxury, more color, even social media (thanks to Zach), and younger customers are loving it! We might have been out-marketed by Italy early on, but no one makes clothing like this except in Chicago USA. The 29 hours of hand work (14,240 hand stitches per garment) means collars (felled vertically) don't roll up, there's a permanent roll in the lapels, and a chain stitch precludes tape in the armhole. Average retails: $5000-6000 for suits, $4500 for sportscoats. For those who deserve the best.
[We'll have more on Karen's finds from the Chicago market tomorrow.]