SNEAKER BRAND GREATS RAISES $10 MILLION IN FUNDING AS IT LOOKS TO GROWTH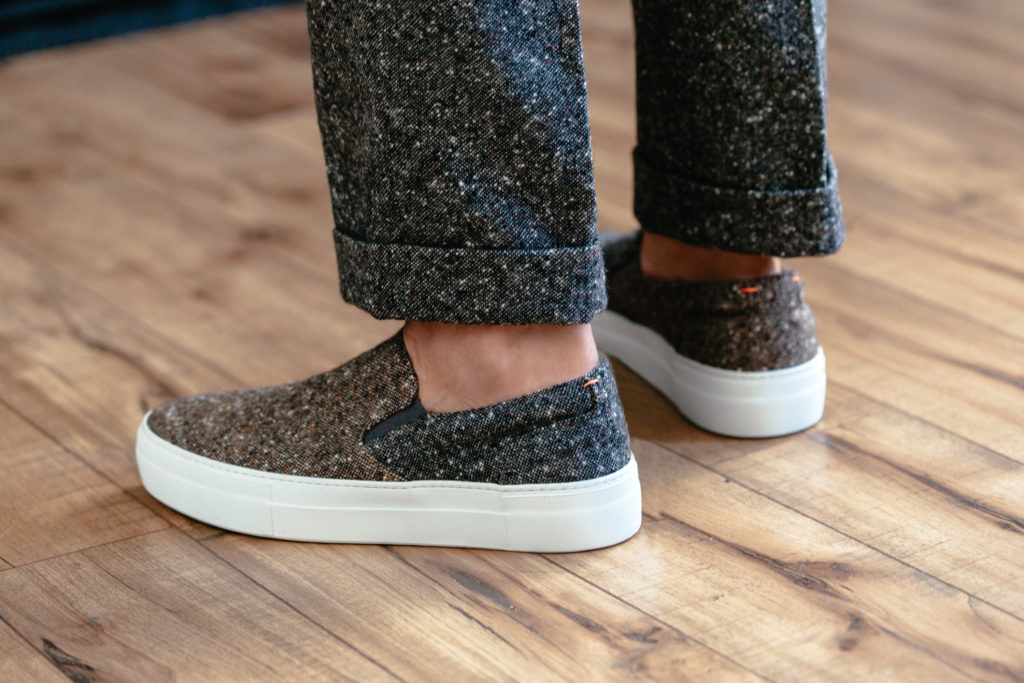 Brooklyn-based direct-to-consumer sneaker brand Greats has announced a $10 million Series B round of financing. Private equity brand JH Partners led the round with participation from new and existing investors Resolute Ventures, retired NFL star Adrian Wilson, Eric Zinterhoffer of Searchlight Capital and other fashion, retail and entertainment moguls who believe in the brand. The new funding will enable the company to invest in new technologies, grow a successful team and open 10 or more pop-up retail experiences over the next two years in key cities across the United States.
Founded in August 2013 by Ryan Babenzien, Greats set out to disrupt the $17.5 billion sneaker industry by producing and selling classic Made in Italy sneaker silhouettes, directly from greats.com. Greats' business concept enables the company to sell high-quality footwear at a fraction of the cost associated with its established competitors.
Greats has doubled revenue month over month in the first quarter of 2017 against a challenged retail market and is one of the fastest growing sneaker companies in the country. Over the last year and half, Greats has expanded its product offering from just two styles to over a dozen classic inspired sneaker silhouettes. The company recently added a women's collection to its product offering in March which launched with its second highest revenue day of the year. Women's now accounts for one third of the business.
"We have a very unique model that allows us to release a collaboration, color or silhouette update every two weeks which keeps Greats top of mind with our customer base," said Babenzien. "For example, recently we released a collaboration with Brendan Schaub and Bryan Callen of the podcast 'Fighter and the Kid' with the sneaker selling out in 48 minutes."
"JH Partners is excited to partner with Greats because we believe the company has demonstrated a unique point of view not only in their reimagining of classic silhouettes and design elements, but also in the value proposition the brand delivers to customers," commented John Hansen, founder and partner of JH Partners. "Greats is an example of the future of specialty retail – a differentiated offering coupled with a channel development philosophy of leading with e-commerce but supplementing those direct-to-consumer sales with targeted retail and wholesale distribution. Their innovative multi-channel distribution strategy creates a brand halo that best facilitates both growth and profitability."
"We are thrilled to partner with JH Partners and their team," added Babenzien. "JH Partners has an incredible track record of helping brands reach their potential. They understand our vision and have the expertise to help us take our brand to the next level."