TODD SNYDER TAKES A NOSTALGIC LOOK AT THE AMERICAN TOURIST FOR SPRING '19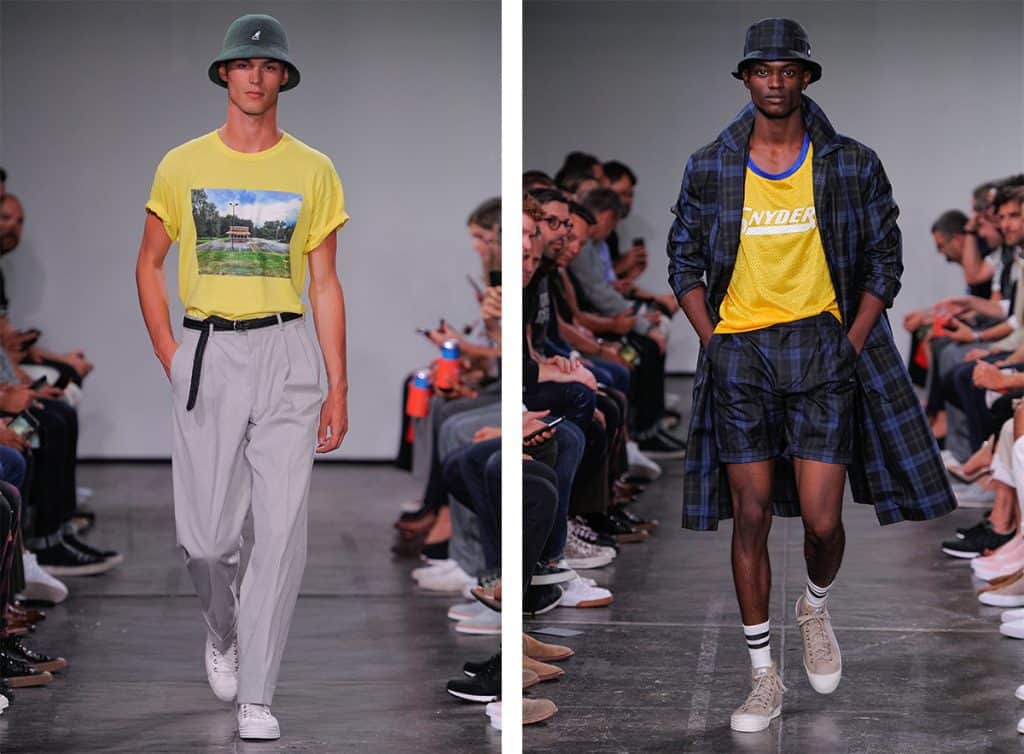 On Wednesday, July 11, menswear designer Todd Snyder presented his spring 2019 collection at New York Fashion Week Men's at Industria Studios.
This season Snyder is riding a new wave of nostalgia, with an eclectic edit of sartorial souvenirs remixed for the modern guy. From universal menswear icons to American camp classics from the 80's and 90's (including athletic-inspired tanks, gym duffels and soccer slides emblazoned with a nouveau retro Snyder's logo, making its debut), the look is bohemian traveler picking up signature style cues along the way.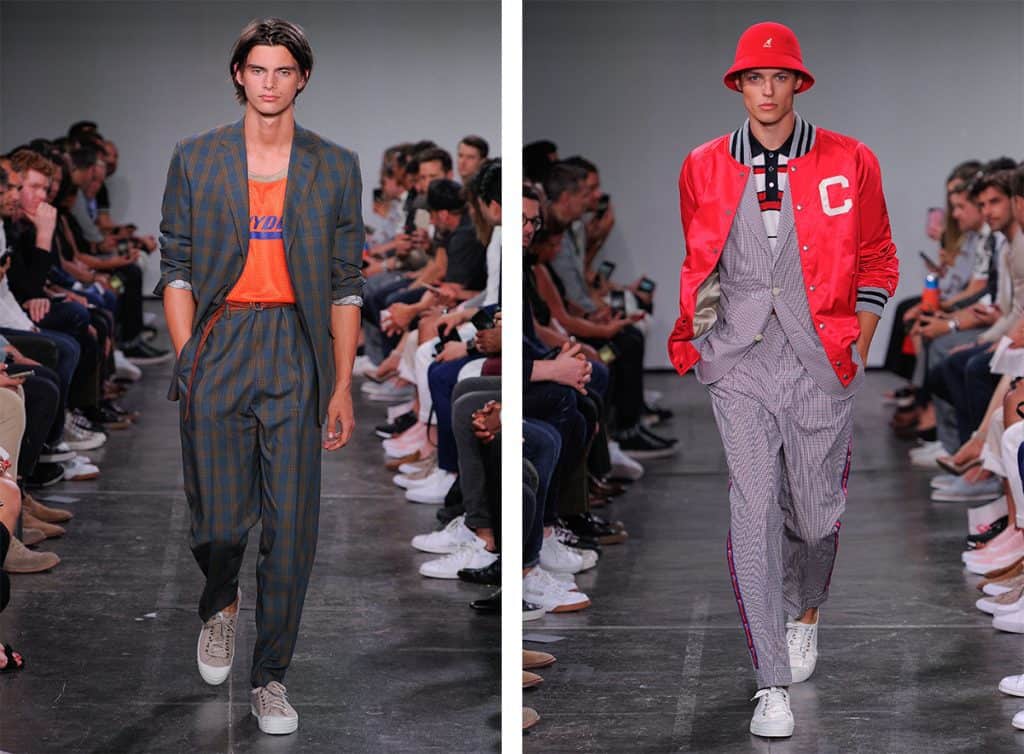 Melting pot silhouettes fuse Northeastern prepster, Southern gent and West Coast wayfarer, for a nerdy nomad vibe that's at home anywhere. Tailored fits loosen up into fresh plaid sack suits and tie-dyed seersuckers. Trousers get slashed at the knee for a dapper yet dynamic feel, and oversized Champion track suits are an easygoing uniform for the rebel road-tripper.
Knit golf polos and twinsets, exaggerated cabana shirts, collegiate satin bombers and tartan trench coats are keepsakes from another time and place (Dad's closet), restyled for here and now. It all comes up to speed in a technicolor palette of varsity red, electric blue, active yellow and Kelly green, popping against sepia neutrals and dusty pinks.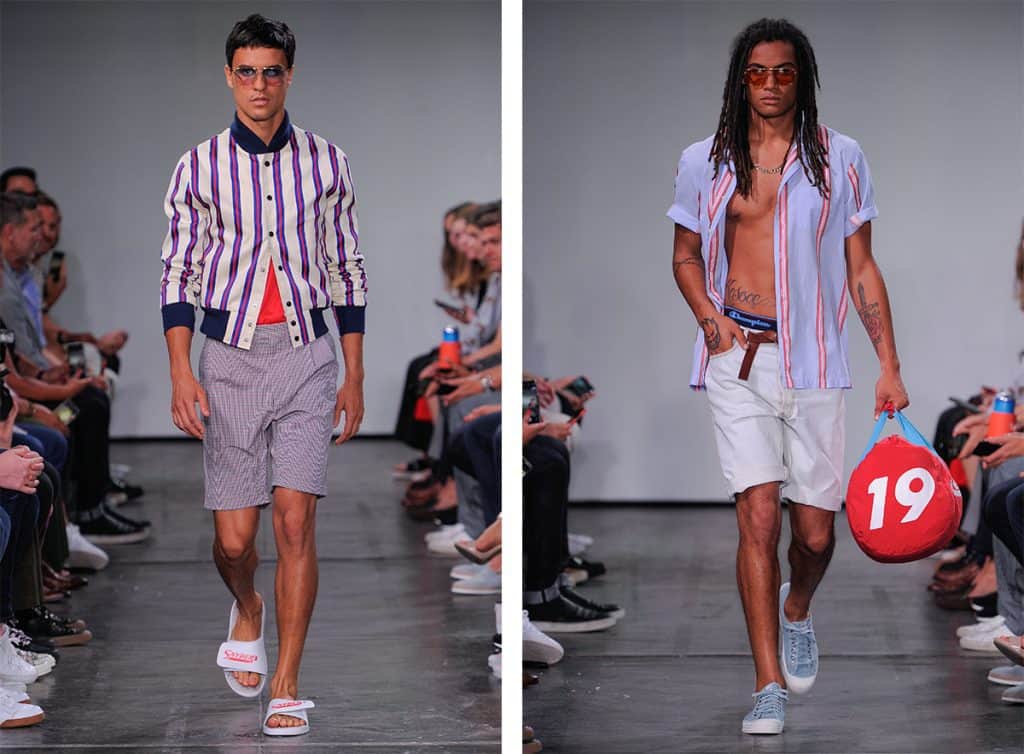 Wednesday's show offers a sneak peek at several exclusive capsules launching in spring 2019, part of our expanding commitment to collaborating with heritage brands: new school Hawaiian shirts and shorts featuring archival prints from revolutionary haberdasher Reyn Spooner, who took the original aloha shirt from kitschy to cool; Levi's RE/DONE cut-off jean shorts; tie-dyed plimsolls from European sneaker line Novesta; Moscot vintage-influenced wire frame aviators; and the season's essential accessory, hats created in partnership with storied British company Kangol.
A slideshow of scenic photography by folk rock legend Gerry Beckley sets the tone for the collection, with selected prints walking the runway on graphic souvenir tees – also coming to stores in spring 2019.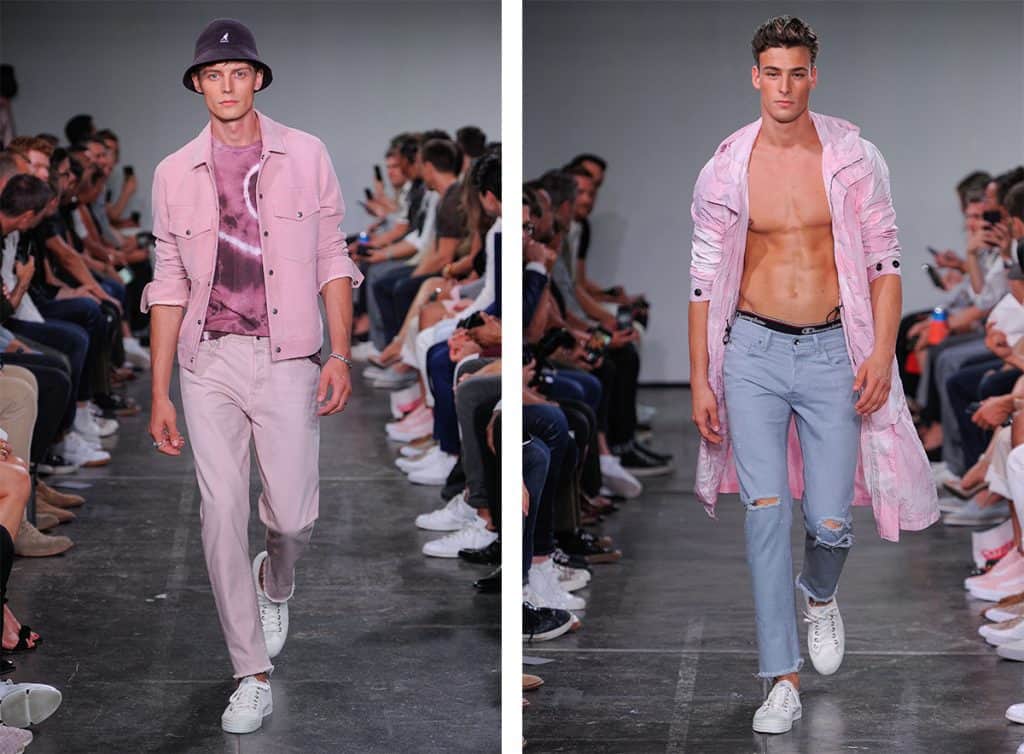 Photos by Maria Valentina