TOMMY HILFIGER LAUNCHES ADAPTIVE CLOTHING LINE FOR ADULTS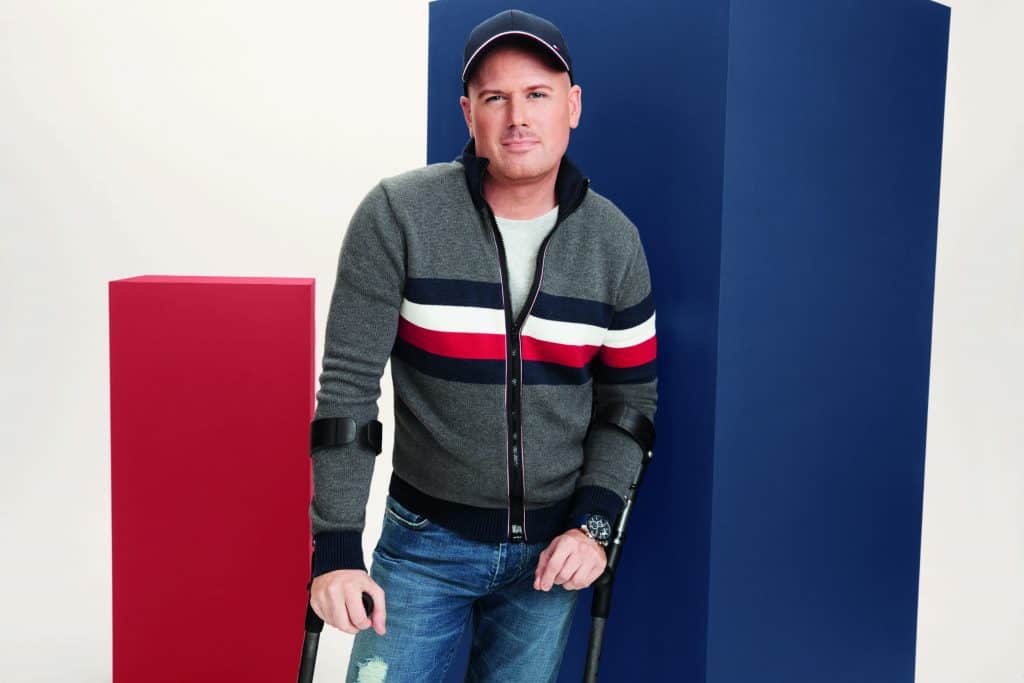 Tommy Hilfiger, which is owned by PVH Corp., has announced the launch of the Tommy Hilfiger line of adaptive apparel for adults, which offers modified mainstream apparel for differently abled consumers.
The new adult line consists of 37 men's and 34 women's styles based upon pieces from the Tommy Hilfiger sportswear collections. Each piece is thoughtfully designed with the end consumer in mind and features adjusted seams and openings to allow ease of dressing both for individuals and for caretakers.
Modifications include magnetic shoulder, front and back closures to help pull clothes over the head; Velcro brand closures and magnetic flies for ease in wearing pants, jeans and chinos; adjusted leg openings and hems to accommodate leg braces and orthotics; magnetic zippers to enable individuals to zip and unzip with one hand; and pull-on pant loops inside of waistbands and fit around the wrist to pull on pants.
"Inclusivity and the democratization of fashion have always been at the core of my brand's DNA," said Hilfiger. "These collections continue to build on that vision, empowering differently abled adults to express themselves through fashion."
Tommy Hilfiger launched its first adaptive collection for children in spring 2016, marking the first time a global fashion brand featured apparel to accommodate the needs of the differently abled community. The brand developed the adult lines following the incredible response to the children's collection.