TUMI LAUNCHES CAPSULE COLLECTION MADE WITH RECYCLED FIBERS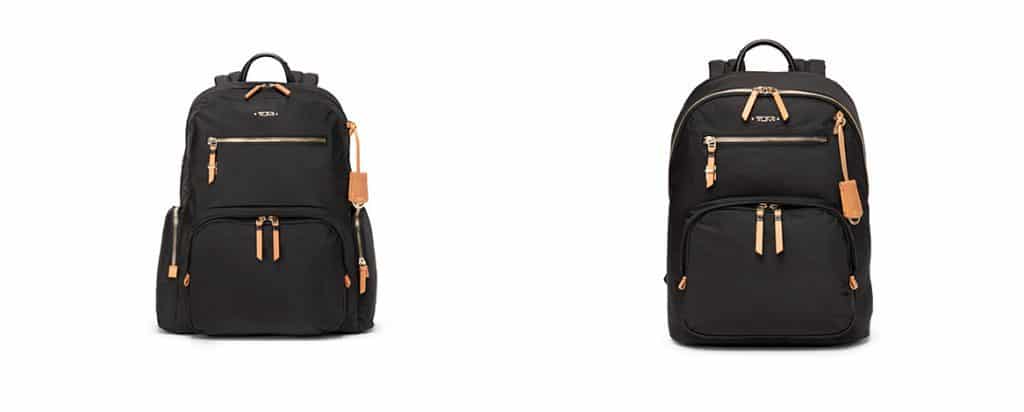 Travel and lifestyle brand Tumi has launched a new collection made with recycled materials. The brand has been thoughtfully sustainable from a longevity design ethos since its origin, but now Tumi is challenging itself to be more innovative throughout the entire product life cycle.
For this new line, Tumi is now putting recycled nylon to the test. With the brand's new Recycled Capsule, Tumi has found a balance of recycled and virgin materials, bringing to market a bag made from 70 percent recycled content that will support and endure a customer's journey.
The Tumi Recycled capsule will include beloved styles from the brand's men's Alpha Bravo collection and women's Voyageur collection, each made from post-industrial and post-consumer waste material that would otherwise go into a landfill. From the Alpha Bravo Collection comes three styles, the London Roll Top Backpack, the Nellis Backpack, and the Kelley Sling. The collection retails between $75 and $425.

"Sustainability is a concept that has always been woven into everything we do at Tumi, and we're now taking the next step in pushing that agenda forward," said Victor Sanz, creative director of Tumi. "We constantly seek out new opportunities to increase the sustainability of our products by using more responsible and environmentally-friendly materials. We're thrilled to introduce this new capsule of recycled backpacks, day bags and pouches to our Tumi customer and continue to move towards a more sustainable future."
"At Tumi, we have a strong commitment to the environment and to giving back to our communities. We constantly seek opportunities to increase the sustainability of our products by using more responsible and environmentally-friendly materials," added Christine Riley Miller, director of sustainability, Samsonite LLC, parent company of Tumi. "Our long-term ambition is to reduce our carbon footprint through a global strategy aimed at reducing our greenhouse gas emissions, energy consumption and waste."