UNDER ARMOUR MAKES EXECUTIVE CHANGES
Under Armour has announced Patrik Frisk will become the company's president and chief operating officer, effective July 10. In conjunction with Frisk's appointment, the company also announced strategic executive changes to align its organizational structure to better leverage its digital business, support its move toward category management, and drive greater operational efficiency across the organization.
Frisk will have responsibility for the company's go-to-market strategy and the successful execution of its long-term growth plan. He will report directly to chairman and chief executive officer Kevin Plank.
Frisk has nearly 30 years' experience in the apparel, footwear and retail industry. Most recently, he was CEO of The Aldo Group, a global footwear and accessories company. Previous to that, he spent 10 years with VF Corporation where he served as the Coalition President of Outdoor Americas with responsibility for The North Face, Timberland, JanSport, Lucy, and SmartWool brands. Before VF Corporation, he ran his own retail business in Scandinavia and held senior positions with Peak Performance and W.L. Gore & Associates.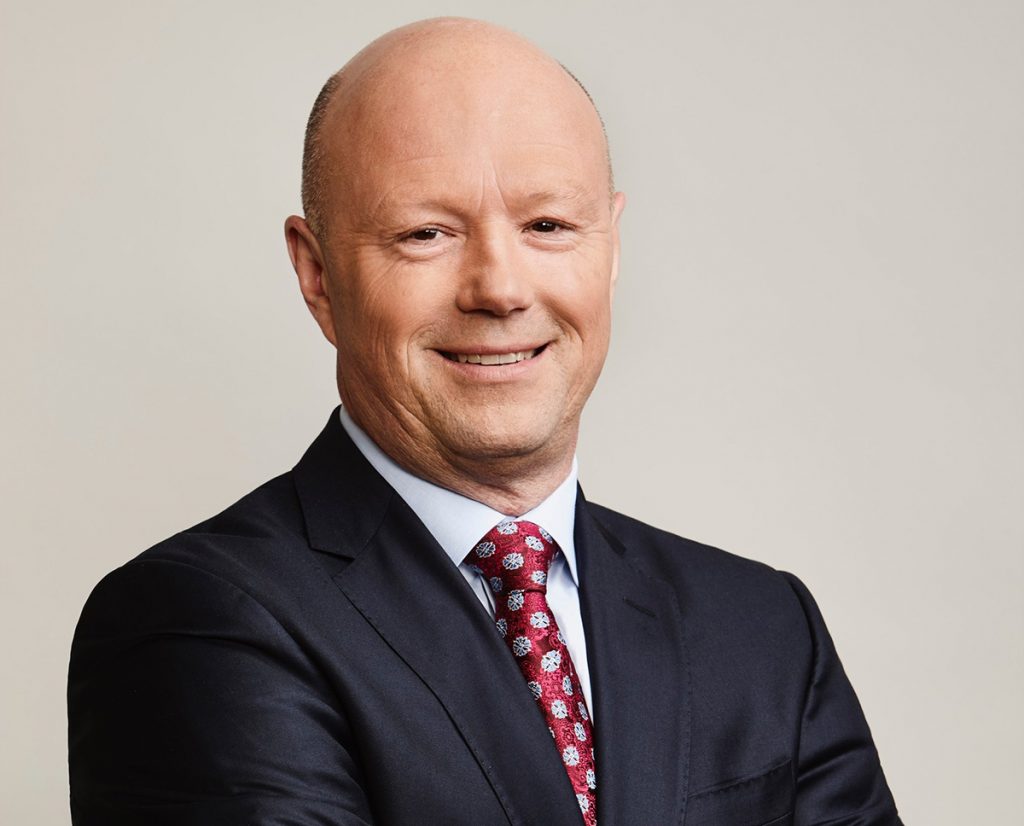 "Patrik's global experience in brand building, including a proven and disciplined record of driving growth, while enhancing profitability and efficiency, will be instrumental as we work to transform our business model to deliver long-term value for our consumers, customers and shareholders," said Plank. "The opportunity to leverage our strengths – innovative product, brand strength, premium sports marketing assets and unparalleled consumer connections – within an increasingly more digital ecosystem has never been greater."
Additionally, Paul Fipps has been named chief technology officer with responsibility for overseeing all aspects of engineering that support Under Armour's web and mobile applications, as well as its information technology and real estate functions. Colin Browne has been named chief supply chain officer with responsibility for all global operations related to product sourcing and logistics. And, Kevin Eskridge was named chief product officer with the duty of overseeing the company's category management model, as well as its product, merchandising, design and innovation functions.
"Today's leadership appointments and the streamlining of our organizational structure are transformative steps focused on a sharper, consumer-led approach and go-to-market strategy through our category management lens," continued Plank. "With the stated goals of accelerating our innovation agenda, optimizing our product assortment and creating a merchandising center of excellence, this underscores our work toward evolving from a great brand with good operations – to a great brand with great operations."