WILL LEATHER GOODS HAS PASSION, PURPOSE AND A NEW BUSINESS MODEL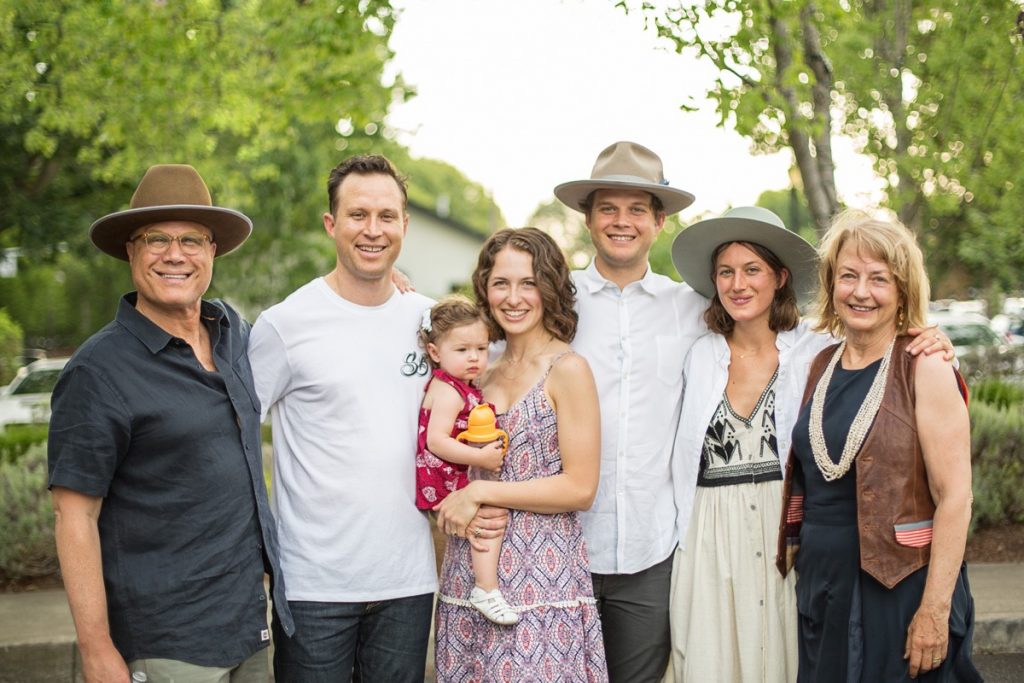 Bill Adler is a man with a mission. During his career as an actor (in film, theater, and television), a writers' strike in Hollywood prompted a back-up career: selling belts on the Venice Beach boardwalk. As luck would have it, one of his beach customers was a buyer from Broadway Department Stores who asked Adler if he could possibly make 5,000 of the colorful webbed belts that were becoming a beach sensation. And thus a business was born.
Adler's vision in 1981 was to create a brand that was authentic, ethical, and inspired. Soon, three workers in a garage evolved to 150 employees (Bill did design and sales, while his wife Sandy headed operations). Today, after selling Billy Belts and launching Will Leather Goods, the business is still a family affair, with Will's son and daughter actively involved.
Once sourced entirely in America, the company now nurtures small factories around the world (e.g. Mexico, South America, Japan). In addition to crafting unique fashion leather goods, they are famous for their "Give Will" initiative, inspiring disadvantaged children by donating tools they need for success (packaged in a super cool Will backpack, of course!) In fact, through this program, 50,000 school children have received much-needed school supplies and inspiration to follow their dreams.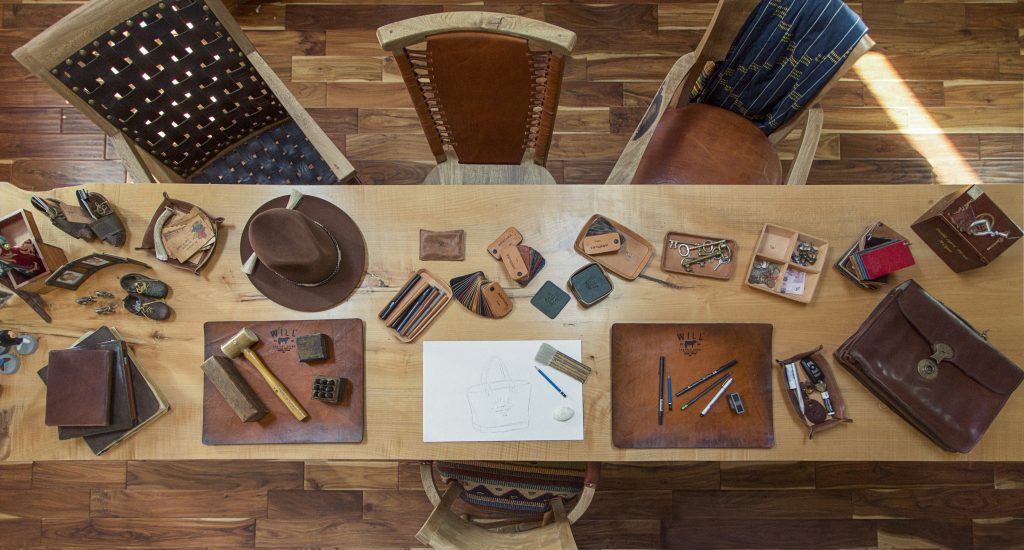 The changing nature of retail, however, has itself inspired a new business model. "After 35 years in the wholesale business, with much of the market going direct to consumer, I decided we needed our own stores. (It's a natural transition for me because of my retail roots: my grandfather owned a department store; my father was a buyer at Saks in Detroit.)," says Adler. "We've downsized our wholesale accounts to about 200 doors from 750. We now have eight Will Leather Goods stores that feel more like old school leather workshops (even the smell!) than traditional boutiques. We believe that every one of our products has a story so we teach our associates to be great storytellers. We hire people who are energetic and gregarious and they become leather experts, teaching the art of leather craftsmanship, selling leather goods as luxury products to last a lifetime (we repair/restore all purchases). Our new store in Austin is a good example of our vision: there's a big old cow in front of the store, we have events every weekend (usually with a wine or beer sponsor), we have artisans tooling and painting leather out on the sidewalk. Real estate people are offering us good deals because we're seen as a "sparkle" brand: customers are engaged in the store experience and they're having fun.
"Retailers can't just complain about slow business," Adler asserts. "We have to do everything right: be authentic, give back, become omni-channel, be creative, have more frequent (monthly) releases timed to gift-giving holidays. As retailers, we have to totally reinvent ourselves which takes a lot of work and a lot of money but it's the only option."
In addition to his own stores, Adler is also planning to collaborate with top luxury retailers for Will Leather Goods shops within their stores. For information on this, or to recommend a school with kids in need for their Give Will initiative, check out willleathergoods.com.