YEAR IN REVIEW: THE TOP 10 STORIES OF 2016
As the year comes to a close we recap this year's top read and most popular stories. Take a look back at the top 10 important events and stories of 2016.
---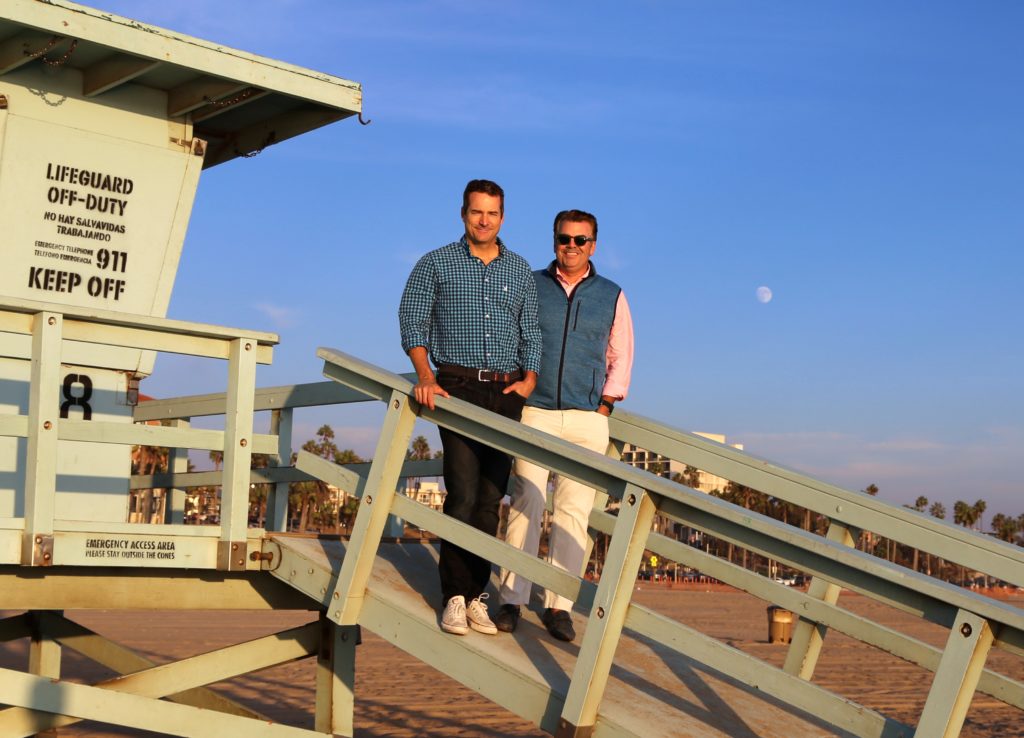 West Coast prep lifestyle brand Johnnie-O named Chris Knott, founder of Peter Millar, as its chief merchandising officer. Knott joins Johnnie-O with more than 30 years of industry experience in retail, sportswear and golf apparel.
Knott's top priorities as will be to elevate product quality and fit, enhance the brand positioning and retail experience, advance Johnnie-O's performance apparel category, accelerate sales, and play a key role in the company's evolution.
Knott, who retired in 2015 to spend more time with his family, said: "I already live the Johnnie-O lifestyle. The brand is great and I'm here to help make it better."
---
Chairman and grandson of the founder, Bob Beall II, has over the past few decades, fine-tuned a family philosophy that still dominates Bealls' strategy today: feed the business, don't take money out of it. This philosophy dates back to 1944 when the Bealls bought back their business from the bank for $40,000; since then, new store growth is funded almost entirely on earnings. A successful privately owned specialty department store now entering its second century is in itself an anomaly. But to also be a maverick in off-price retailing (since 1987), online retailing, lifestyle boutiques, and value-priced fashion indicates the kind of leadership and foresight that's all too rare these days. For the past century and through four generations, Bealls has quietly beaten the odds against regional department store survival. A low-profile, highly admired retailer with strong vendor partnerships, localized assortments, powerful store brands and incredible customer loyalty, Bealls is an unexpected but inspiring choice for the menswear industry's 2016 Retailer of the Year.
---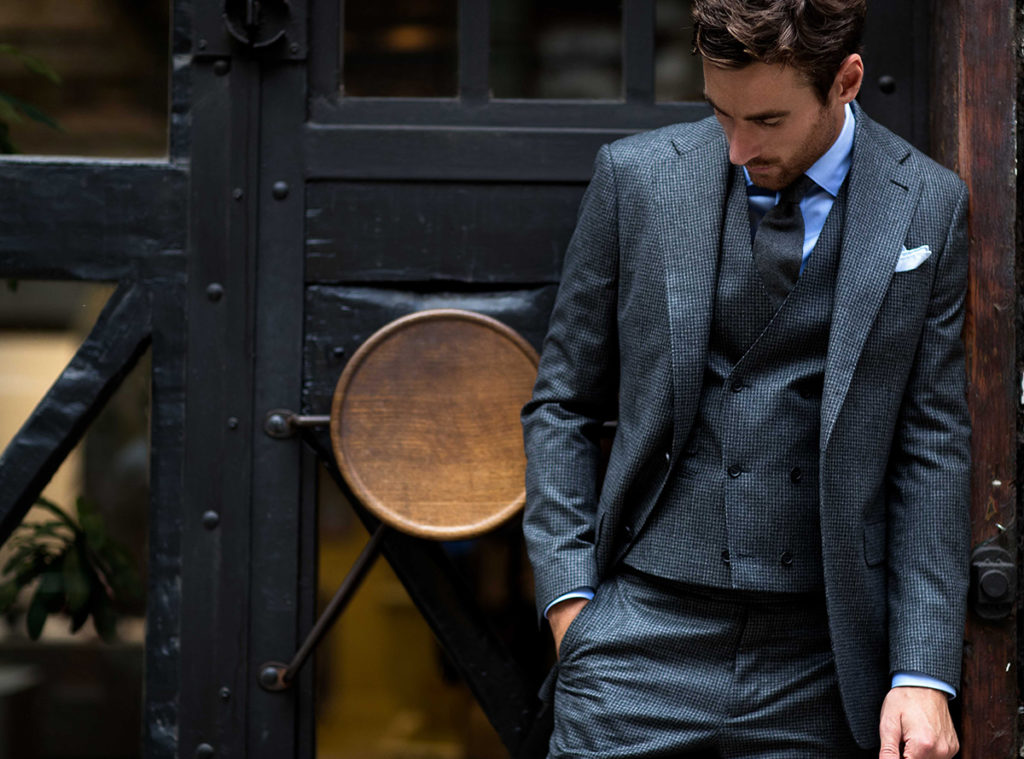 "Have it your way."
That once-famous slogan from Burger King now seems just as applicable to men's clothing – specifically custom clothing. And here, we're not about talking holding the pickles or the lettuce; but adding details or picking fabrics, buttons, linings, lapels – all in the service of creating a suit that not only expresses one's individual style, but literally and figuratively fits the wearer to a T.
While the custom suiting sector remains a small part of the overall tailored clothing industry — perhaps accounting for less than 10 percent of sales according to experts — it continues to grow exponentially each year. The reasons are manifold ranging from more affordable price points (prices now start as low as $600, but can go into the multi-thousands) to the change in how people shop to the increased visibility of custom suits on red carpets, television, and other mass media.
---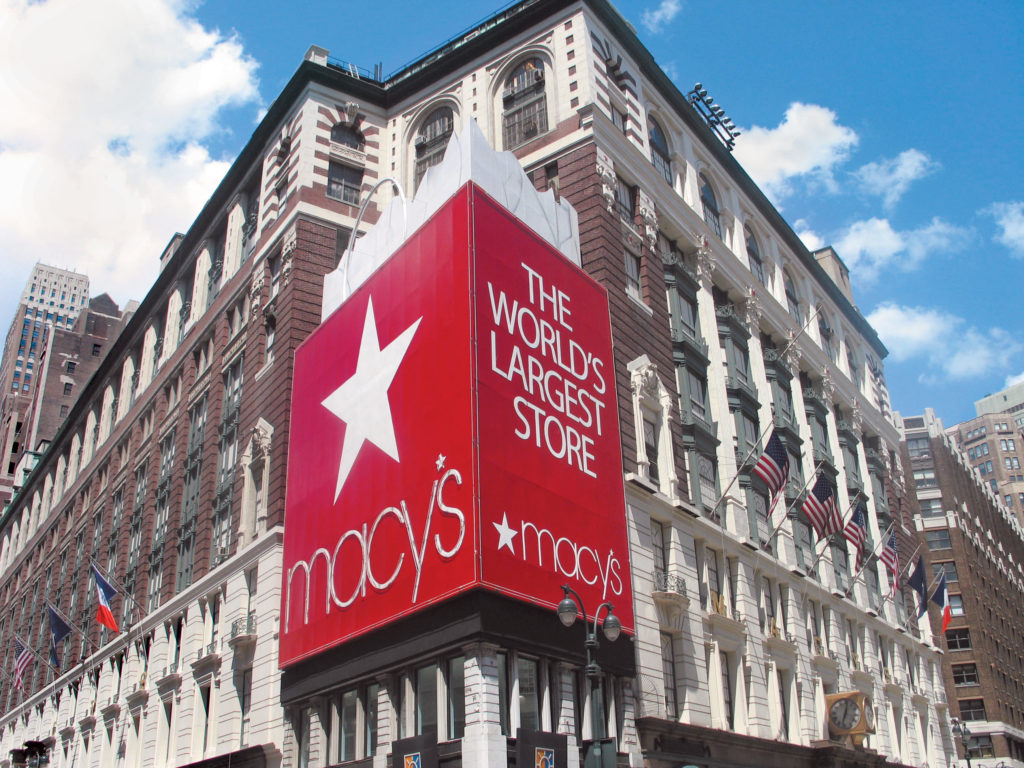 Macy's, Inc. has outlined a series of initiatives to drive profitable growth, enhance shareholder value and strengthen Macy's as America's preferred omni-channel shopping destination. Plans include re-creating Macy's physical store presence as customer shopping preferences and patterns evolve, reallocating investments to highest-growth-potential store and digital businesses, and capitalizing on opportunities within the company's real estate assets.
As part of this strategy, the company intends to close approximately 100 Macy's full-line stores (out of a current portfolio of 728 Macy's stores, including 675 full-line locations). Most of these stores will close early in 2017, with the balance closing as leases and certain operating covenants expire or are amended or waived. The locations of the 100 stores to be closed will be announced at a later date, once the company makes final decisions. The company will act to remain connected to customers of the stores it will be closing by supplementing merchandise assortments in surrounding locations, as well as through the company's online site and mobile app.
---
I had the pleasure of meeting the two founders of contemporary menswear subscription service Five Four Club, Dee Murthy and Andres Izquieta, while on my most recent trip to Las Vegas during market week in February. I was so impressed with their story that I chatted with them again recently about how they got started in menswear and how they managed to evolve into a $50 million business after being heavily affected by the recession in 2008.
---
Dallas, Texas-based luxury retailer Forty Five Ten has tapped menswear style icon Nick Wooster as its men's fashion and creative director. The announcement coincides with the retailer's new 37,000-square-foot lifestyle emporium, Forty Five Ten on Main, set to open later this year.
With over 30 years in the menswear space, Wooster has worked among the likes of Calvin Klein, Barneys New York, Ralph Lauren, Bergdorf Goodman and Neiman Marcus. Most recently, he has been consulting for numerous global fashion brands, while focusing on collaborative projects with Cadillac, Kiehl's, Pringle of Scotland, Lardini, Greats, and Grenson.
---
Coming up on its four-year anniversary, Mizzen+Main has seen staggering growth in its business since launching in July 2012 with the brand's signature woven shirts made of performance knit fabrics.
But it wasn't until the brand advertised on Tim Ferriss' podcast, The Tim Ferriss Show, in the beginning of 2015 when their business really took off. "For most of 2015 we were sold out across the board," says Kevin Lavelle, CEO and founder of Mizzen+Main. "By the end of Q1 of 2015 we were in about 50 retail doors. At the end of 2015 we hit about 160 doors. Just last month we crossed 210 stores. When we introduced our spring/summer 2016 collection it shipped to our retail doors in January and we launched online on February 2. In one day we did half of our 2013 revenue. The uptake from our existing customers was huge. This was not new customers coming on board; this is our existing customers jumping on the new products."
---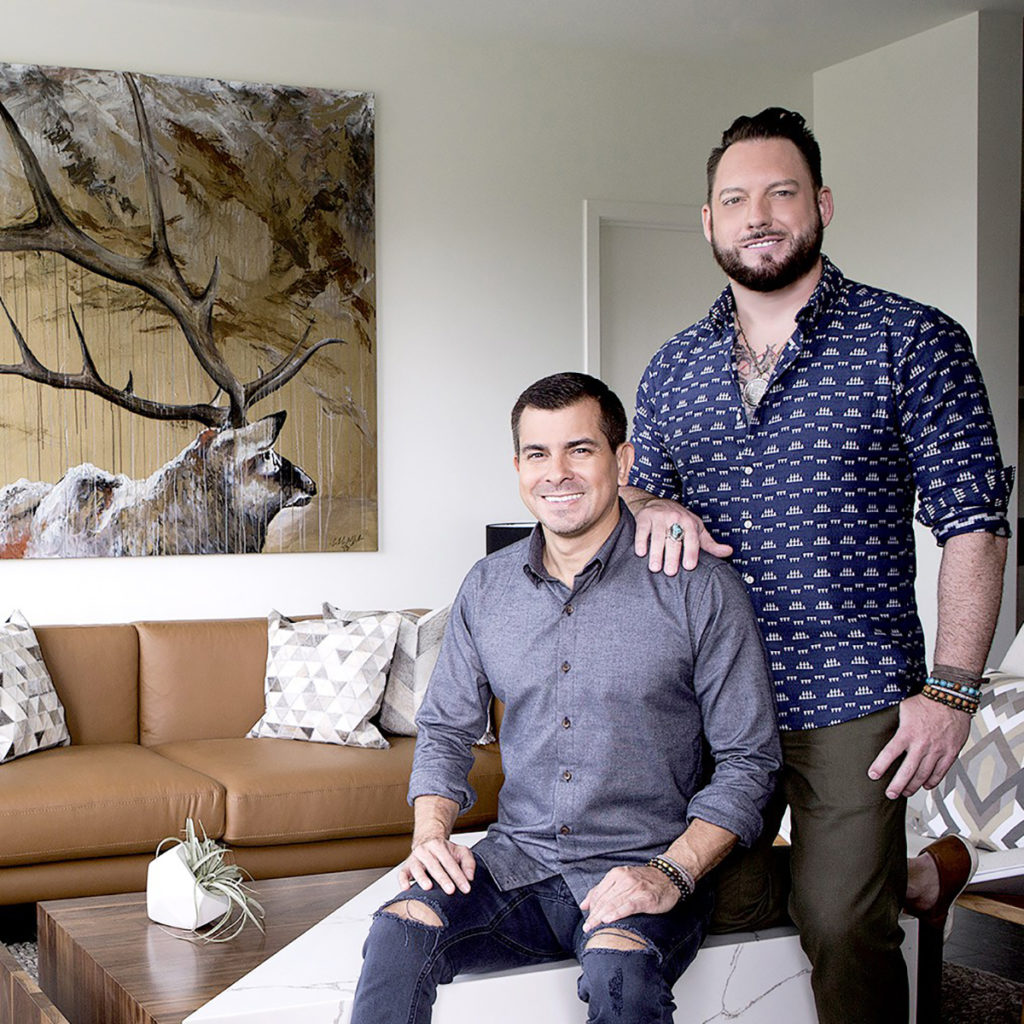 Kansas City is about to add a new men's apparel and lifestyle store to its changing fashion landscape. ULAH (pronounced yew-luh), the brainchild of business partners (and life partners) Joey Mendez and Buck Wimberly, will open its doors on Thursday, October 20 with a grand opening celebration in the new space.
Located at 4707 Rainbow Blvd in the new Woodside Village live-work-play development, ULAH aims to serve today's fashion forward and multi-dimensional man. One who is both rustic and modern, balancing a life that is both casual and professional and whose experiences are both small-town and cosmopolitan.
Throughout the 1800-square-feet of selling space, customers will find a curated selection of products that will range from accessible to aspirational and local to mainstream. Expect to see apparel, accessories, gifts, greeting cards and masculine home décor throughout the space from brands like Scotch & Soda, Todd Snyder, Zanerobe, Rhone, and Zachary Prell – just to name a few.
---
Scoop NYC, a 20-year-old retailer of high-end contemporary merchandise, is in the process of shutting down all of its stores, having run out of funds to continue staying in business, MR has confirmed.
According to a company spokesperson, not only is Scoop short of cash to maintain operations, but a secured lender has a lien on most of the company's assets.
The company has already shuttered its New York flagship in SoHo, and will be liquidating merchandise at all other stores over the next few weeks, with sales having already begun at these venues. Scoop most recently opened a branch at Brookfield Place in downtown Manhattan. It also has New York City branches on the Upper East Side and in the Meatpacking District, along with stores in East Hampton, Greenvale, N.Y.; Brentwood, Beverly Hills, Bal Harbour, Atlanta; Chicago; Boston, Las Vegas, and Dallas.