YEAR IN REVIEW: 5 FEATURE STORIES WORTH READING AGAIN
As the year comes to a close we recap this year's top read and most popular stories. Take a look back at 5 of our most in-depth and interesting interviews we've conducted this year.
---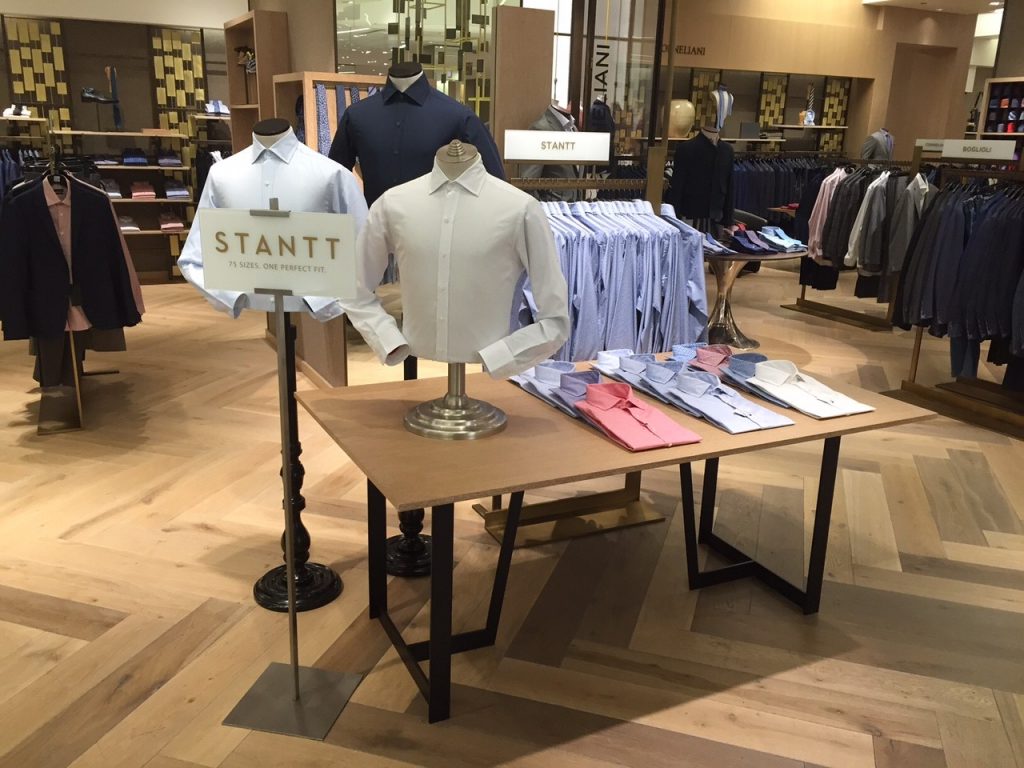 While most menswear vendors these days have made the decision to sell direct-to-consumer, Stantt has slowly shifted its business the other way: partnering with independent specialty stores – which the brand believes are the experts in selling menswear. It's a novel concept but one that is clearly working for them.
About four years ago, two young marketing guys with no fashion industry experience had an interesting idea for men's shirts: instead of offering the standard two options (custom and off-the-rack), why not something in between? And so Kirk Keel and Matt Hornbuckle quit their day jobs (marketing Johnson & Johnson's Neosporin and Aveeno brands) and got to work on a new concept. Taking 200,000 measurements from Gerber 3-D body scans, they created an algorithm that can match virtually every male body type to 99 shirt sizes. And this using just three measurements (chest, girth and sleeve length)!
"Our system works for 95 percent of male customers vs. traditional S/M/L sizing that fits 15 percent," says Keel. "We started out two years ago selling these shirts in our own pop-up shops but after showing at the MRket show and getting in front of the right retailers, our wholesale business is growing exponentially. We prefer partnering with better men's specialty merchants to going direct because they're the experts in selling menswear. And from what they tell us, their customers are loving the unique experience we offer."
---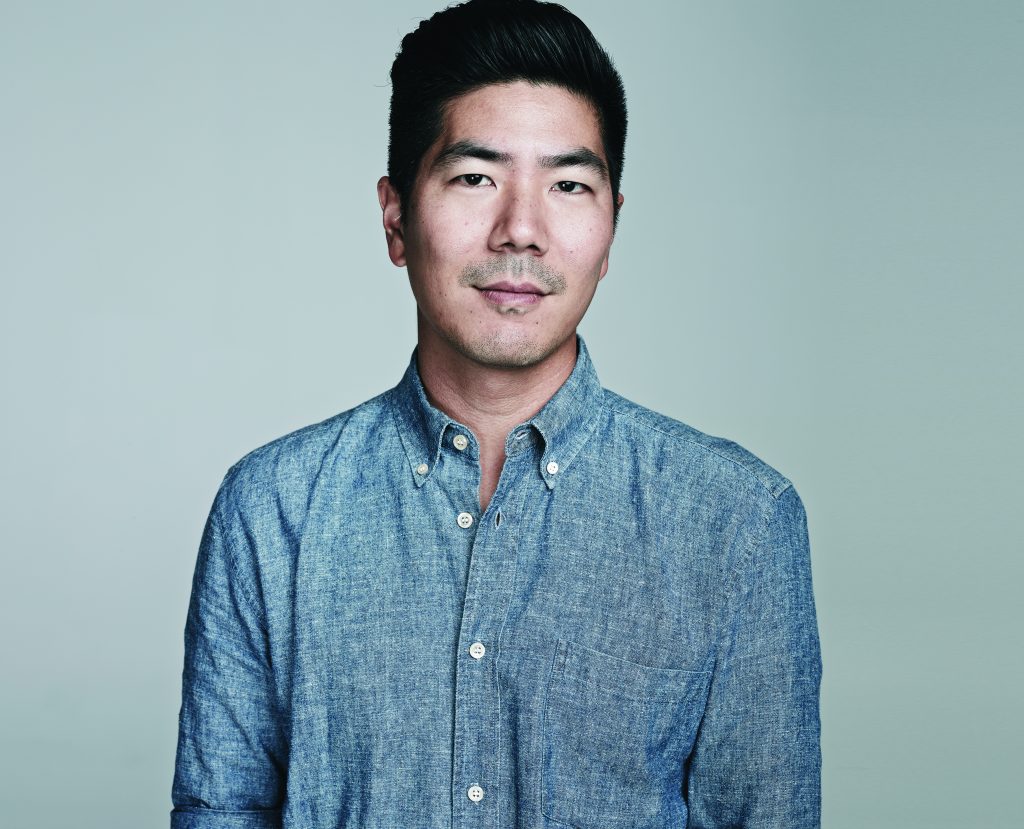 A pair of jeans may look simple, but making a great pair of jeans – one that men want to buy season after season – is anything but a simple task. There are elements you can easily see, like the color and wash; some you can feel when you put them on, like the perfect fit; and others that are basically invisible, like the workplace and corporate culture that are an integral part of the fabric of this ubiquitous garment.
That AG Jeans has risen to the top of the denim ladder in just over a decade is not just because their jeans include all these factors, but because of the dedication of Samuel Ku, who started with the company (co-founded by his father Yul Ku) in 2001, and who has been its creative director since 2008—a position he has no intention of giving up anytime soon. "I definitely believe that if you want it done right, you do it yourself. I find it hard to trust another person."
Such commitment to the brand has paid off in many ways. These days, AG not only owns some flagship stores but is carried by many of the finest department and specialty stores in the country, where its sales of men's denim outpace most (if not all) of its competitors. "As with any business, there are ebbs and flows. We have great relationships with Nordstrom, the Forum Group stores, American Rag and Ron Herman, to name a few, and those relationships mean a lot to us," says Ku.
---
There are many great salesmen in the men's clothing industry but only one Ronny Wurtzburger, the well-loved, highly respected, funny, smart, generous, gregarious industry godfather with a passion for the tailored clothing business second to none.
Says Alvin Cramer Segal, chairman and CEO of Peerless Clothing Inc., "I met Ronny almost 28 years ago when Peerless was looking for someone to build our American company to sell men's tailored suits all over the United States. Before we broke our handshake, he had the confidence to say, 'It will be the biggest and most successful company in North America'—which is exactly what happened. He had the imagination and the expertise to make that notion a reality. Ronny is a selling machine of ideas and confidence. He has a heart of gold and you can't but admire his honor and integrity from the moment you meet him. A true gentleman. When God created Ronny, he threw away the mold."
A third-generation clothing salesman on both sides of his family, Ronny says selling schmattas was his only career option. "No med school or law school for me!" he maintains. "It was pre-ordained that I'd end up in the clothing business. My mother's father founded Eagle Clothes and became very successful. My father's father was a retailer who opened a little a store on Stanton Street originally called Wurtzburger's. He was known as 'Big Stock Joe' because he always had too much inventory. My dad eventually ran two stores: one on Broadway and 40th, the other in Valley Stream. It was that amazing era of specialty retailing: in NYC alone there must have been 70 great menswear stores."
---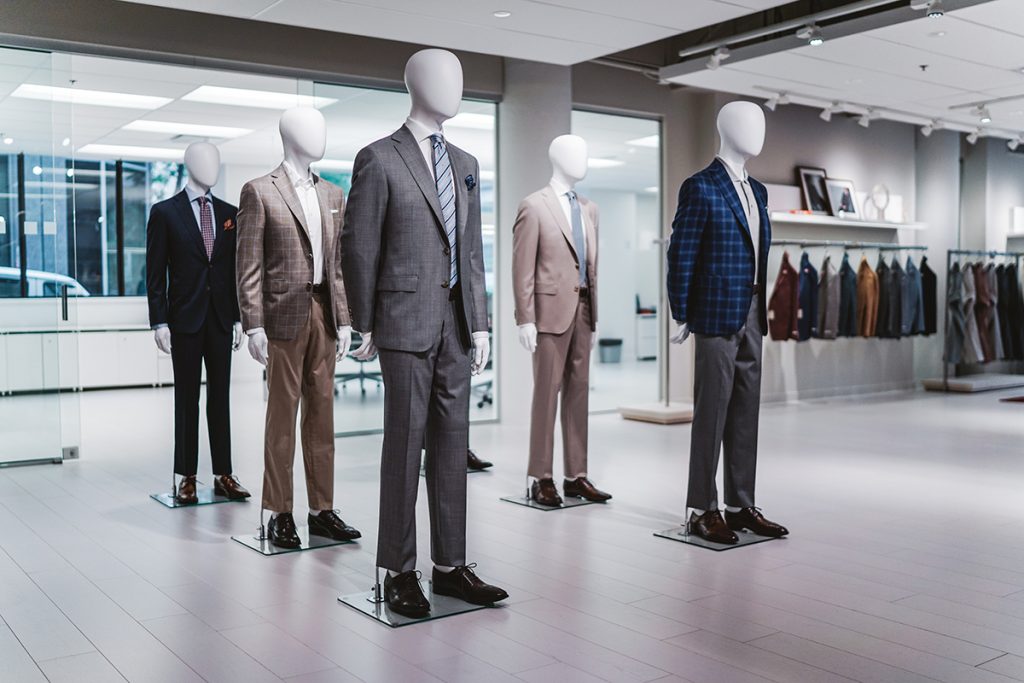 There are many creative ways to merchandise a tailored clothing department these days, including eliminating the department altogether and mixing tailored components in with sportswear. That said, in our still very casual world, many retailers are seeing a long-overdue and much welcome resurgence in tailored clothing sales.
Tom Ott, who was recently named chief merchant at Saks Off 5th and Gilt, is sensing a renaissance in tailored clothing that he hasn't felt in many years. "It reminds me of the way business tracked in the '90s; it feels to me like the beginning of an important change," he says. "Young guys are really interested in tailored clothing, in styles that are unique, fresh and different. This customer is more sophisticated and interested in building a wardrobe; they understand subtle differences in models. It all bodes well for future growth."
To appeal to this younger customer, Ott confides that he's adding some "gentler" price points. "But it's more about attitude than price," he notes. "Even in the luxury business, the best models are trimmer and closer to the body so the appeal is to all age groups. We're using our Brookfield Place men's store as an incubator to test new looks. Our younger customers want something different, something fresh, not the standard European looks, but styles that are designed and refined for today's American lifestyle."
Ott also shares that he's working with manufacturers to develop more exclusive models and fabrics, as well as designs based on yesteryear yet totally modern. "There's a huge change in the population as Baby Boomers continue to move on," he maintains. "It's hard for the clothing industry to change so it's our job to challenge the status quo, to listen to the young people on our teams to maximize this monster opportunity."
---
Talk about market dominance: almost half of all the shirts and ties sold in American department, mid-tier and mass market stores today are manufactured by PVH, the market leader in dress furnishings, underwear, and heritage brands, not to mention owners of the Calvin Klein and Tommy Hilfiger brands. After a tough year at retail, we spoke to David Sirkin, recently named the president of the dress furnishings group at PVH, to talk about the company's reorganization, and about his take on the future of dress furnishings.