Your Business-to-Business E-Commerce Should be as Good as a Consumer System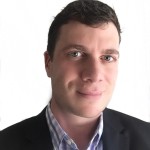 Q: Why is it important to adapt a responsive business-to-business system that can deliver an e-commerce experience similar to a direct-to-consumer one?
Neal Kaiser: Research indicates that online business-to-business (B2B) sales are growing sharply — faster than online direct-to-consumer (D2C) sales — and that B2B customers want an online shopping experience closer to what they get when engaging in D2C sales. An effective, optimized omni-channel B2B system offers tools useful for both merchants and their customers.
For merchants:
Multi-level assigned pricing allows you to create pricing structure groups to assign to a given set of customers.
Robust pricing controls let you set pricing across products and storefronts, making it easy to keep pricing consistent. By having one set of overarching controls, you can bulk load prices from CSV files, making adjustments and updates easy and consistent.
Integration with ERP and customer systems with a full-featured B2B e-commerce platform allows you to better understand how well your company is doing and how you might improve it.
Managed user registration provides the opportunity to create and adjust profiles for sales representatives and other users. This makes it easy for your reps to get merchandise to customers efficiently, and for customers to reorder merchandise themselves between visits from their rep.
For customers:
Order history and reorder information is readily accessible, making it easy to check order status and process requests for new merchandise
Sites with responsive designs let customers browse and order from preferred devices — as they would with D2C purchases.
Customized and flexible B2B designs allow you to provide elements most important for your customers, whether it's a dynamic and mobile-ready interface that closely resembles a D2C environment, or a simple reorder form that allows them to quickly and regularly request items.
Posting merchandising information for your customers in an easily-accessible place on your B2B site will save them time and effort in getting your products ready for sale. This may include images for use on their websites or catalogs, details about upcoming trade events, previews of new inventory lines, or more.
Updating your B2B e-commerce system will help you be more effective and competitive, and allow you opportunities to respond to changes in the market and meet and exceed the expectations of your customers.