FROM OUR JULY ISSUE: SAL CESARANI MR 2023 INDUSTRY IMPACT AWARD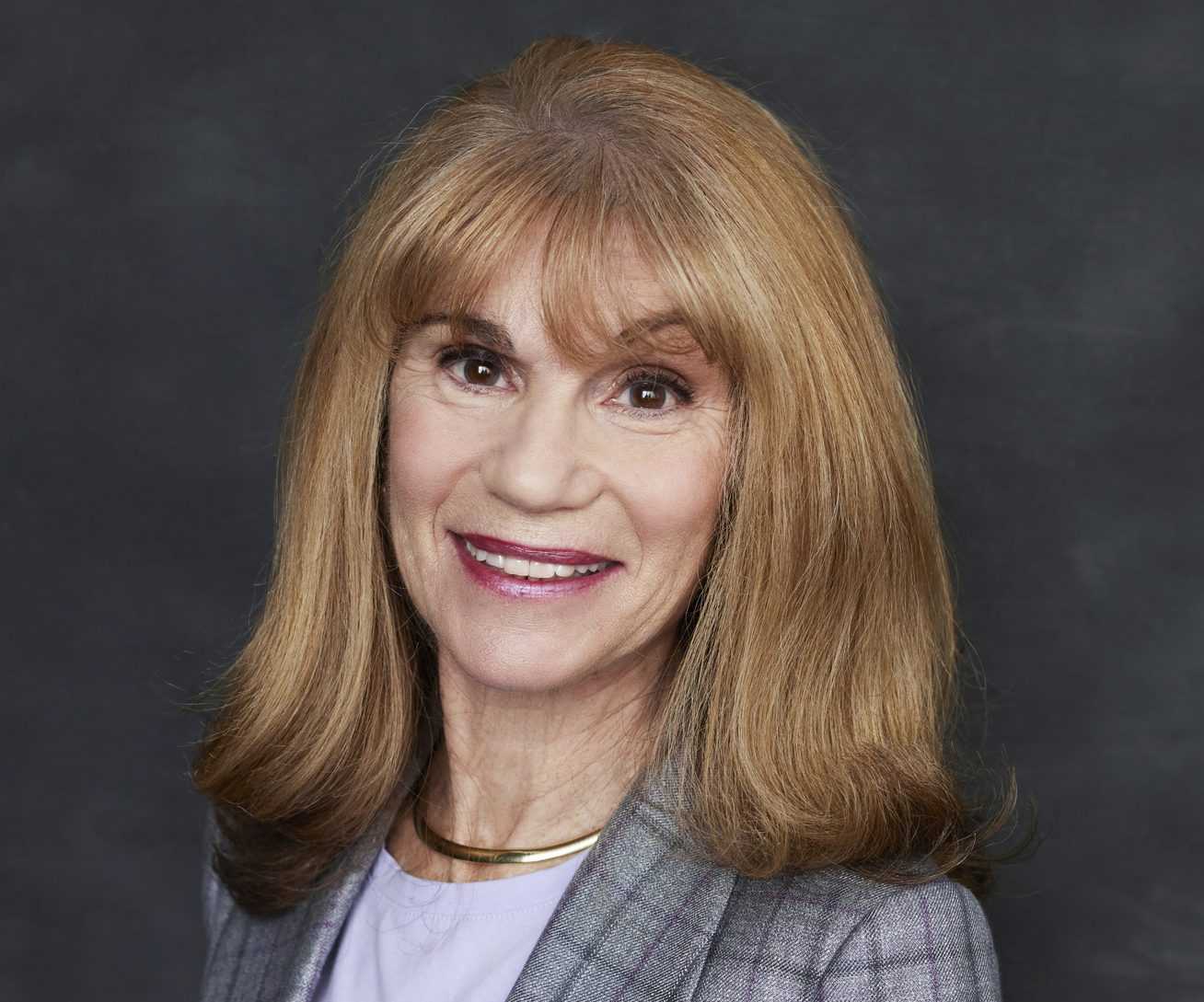 The entire MR team is proud to present our July 2023 MR Awards edition. Haven't gotten your copy, yet? Feel free to page through a digital copy at Issuu, and we'll continue to post individual stories on MR-mag.com. If you haven't been getting MR in print, be sure that you are on our mailing list for future issues by completing this form.
Designer & Teacher
Born to parents who were both tailors in Italy, it might seem that triple Coty award winner Sal Cesarani (born and raised in New York City, educated at the High School of Fashion Industries and FIT) was destined for fashion greatness. In fact, he's described by some colleagues as an unsung hero of our industry, tremendously talented but never fully elevated to the stature he deserves. Sal might beg to differ: his many years of teaching at Parsons School of Design and the Fashion Institute of Technology have been all the accolades he needs. Seeing his students succeed in the industry, says Sal, is as good as it gets.
How would you describe yourself to someone who doesn't know you?
I'm an American designer and adjunct professor teaching students about the craft of fashion design. My training began at home with my Italian immigrant parents, who were tailors by trade. I continued in their footsteps by going to the High School of Fashion Industries, where I fell in love with my sweetheart, Nancy. Together, we created a family with two beautiful children who have each successfully managed their own families and careers. My daughter, Lisa, was until recently assistant dean at NYU and now lives with her husband in Italy. My son, Chris, is a lawyer who works for the City of New York. He and his wife, Rebecca, have given me a beautiful granddaughter, Sofia, now 10 years old.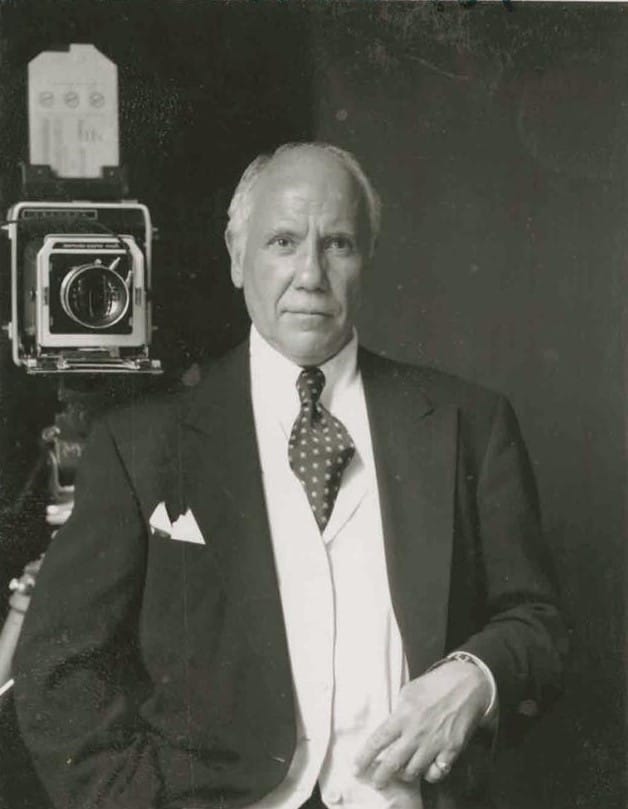 Talk a bit about your career path.
After graduating from FIT in 1961, my first job was in the display department at Paul Stuart. Sometime later, I was hired to launch a women's collection for Ralph Lauren. I also helped launch Country Britches when it was first sold to Joseph & Feiss. But ultimately, I became frustrated being unable to use my own name on my designs, so I left to start Cesarani, a collaboration with Nancy. You've worked with some menswear greats. What was that like?
It wasn't always easy, but I learned a lot. Cliff Grodd was tough and a bit intimidating, but he made me smarter. I truly loved working for Ralph, but as a perfectionist, even early in his career, he was quite demanding.
How would you describe your design aesthetic?
Since graduating from FIT in 1961, I've designed clothes for men and women that evoke my vision of the American Dream.
As you look back on your career, what were the best and worst of times?
The best times were when I was able to communicate my stylistic concepts by creating collections that were well re- ceived by retailers and consumers. I've always adhered to the highest standards in terms of fabrics and craftsmanship; when this was recognized and appreciated, it was very rewarding.
One high point while working for Ralph was helping to get his clothing featured in The Great Gatsby movie. Photographs suddenly appeared on virtually every cover of every fashion magazine. Another highlight was the overwhelming response after a Cesarani runway show for a womenswear piece that I'd introduced: a beautiful dusty pink charmeuse tuxedo blouse, a soft, feminine interpretation of a man's traditional formal- wear staple. In a class of its own was being asked to do the ceremonial uniforms for the U.S. Olympic team at Lake Placid. I've had many truly great moments, for which I'm grateful.
A low point was a trademark lawsuit involving my Cesarani womenswear that lasted four years. When I finally won that case in court, it confirmed that a designer's creative work is unique to that designer, and that contracts are agreements to be respected. Unfortunately, that's not always the case. Lesson learned: Designers need to be acutely aware of the terms of their contracts and never back down if those terms are not upheld.
Of course, the true worst of times was losing my wife and soulmate: Nancy died from pancreatic cancer in 2011. But even in my most difficult life moments, I recognize that I've been blessed. I've been able to transform personal sorrow into opportunities to give back. After losing Nancy, I focused on charitable activities to raise funds to find a cure for pancreatic cancer. Even today, as recently appeared in the news, progress has been made on new vaccines.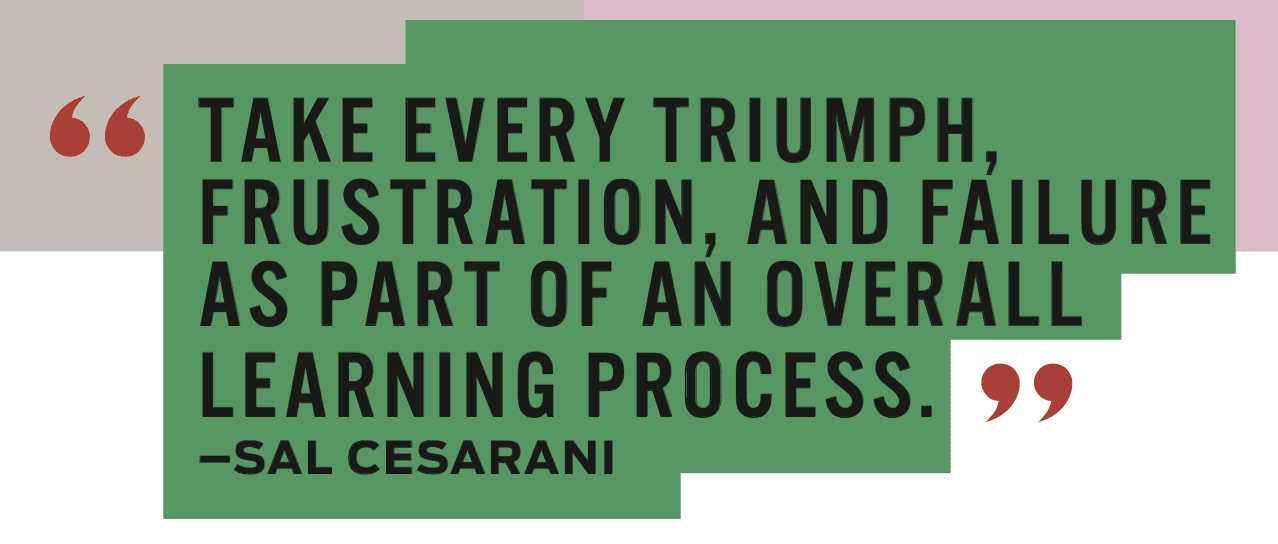 As the menswear world evolves, what is your crystal ball indicating about tailored clothing?
Every generation lives through difficult times. The pandemic was a game changer that drastically altered dress codes for office attire. That said, clothing is an essential part of our lives, and a suit, essentially jacket and trousers, will always be a wardrobe staple and symbol of respect. Of course, the physical workplace is changing, and many men who work remotely (and those who work in offices) are opting for sportswear separates. However, a finely tailored jacket and well-fitting pants will remain key components of men's wardrobes.
Your best advice to young people coming into the industry?
My advice to students is to learn the "business" of fashion, not just the designing and crafting. This means interning, volunteering, and working at places that match your design aesthetic as closely as possible. Start at the beginning and work your way up to continue the learning process. Go to museums and art shows to perpetuate your creativity. This is a competitive and difficult business. When we look at fashion, on runways or online, we see only a small part of the total picture. Find mentors, look to school alumni associations, and network through friend connections. Don't get discouraged if success doesn't come right away: take every triumph, frustration, and failure as part of an overall learning process.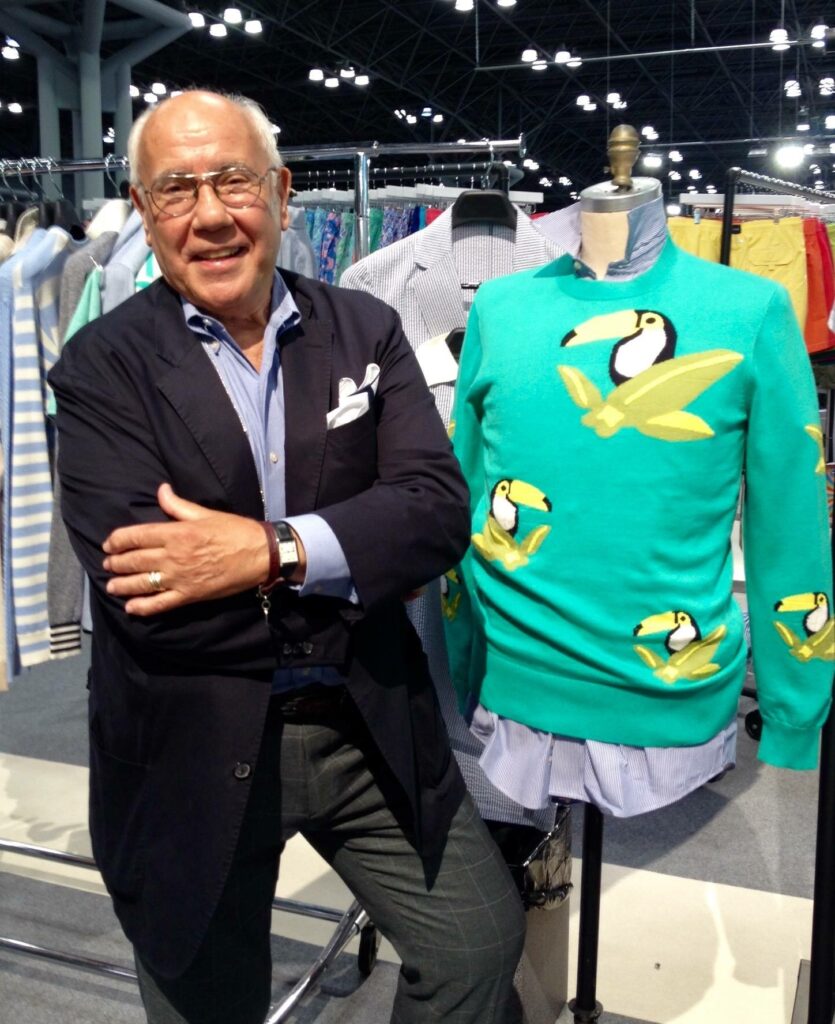 What might make it easier for young people to break into the fashion world?
I believe it's the responsibility of our fashion industry to cultivate the next generation. By approaching fashion design schools and providing students with mentorships and internships, manufacturers and retailers can demystify the process and encourage young talented people on their design journey. Po- tential internships can come from trade shows, color forecasting services, textile design, PR, advertising, and retail. These would provide students with a realistic look at what this business is truly like. With their creativity and digital know-how, today's students have the potential to become great assets to our industry. They just need the opportunity.
What have you learned from your years of teaching at Parsons and FIT?
I've learned to be more open-minded. I've probably learned as much from my students as they've learned from me.
How do you want to be remembered?
My legacy is in teaching future generations all that I've learned. Nancy encouraged me to do that, so that's what I'll do, for as long as I can do it.
That's What Friends Are For
Joe Barrato has been close friends with Sal for more than half a century. "When you know someone for almost 55 years, that special friendship and bond will always be there. We met at Polo when Ralph hired Sal as his design assistant. We bonded immediately. Sal's passion, vision, design talent, and commitment to Polo and Ralph Lauren were the beginning of a unique period at Polo. And a great step toward a very successful career, including several Coty awards.
"Perhaps overlooked is his humanitarianism. When his beloved wife, Nancy, died of cancer, Sal created a charity in her name to raise money and awareness. His dedication to his students as a professor at FIT and Parsons is exceptional."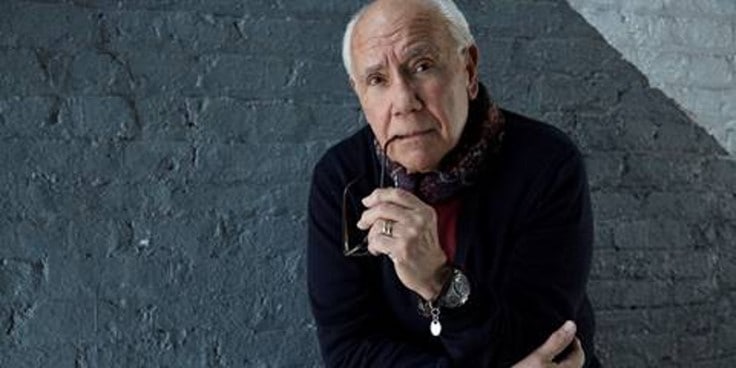 CFDA's Steven Kolb is also a long-time friend. "Sal is an unsung legend of our industry. His contributions to American menswear are significant. He's mainly known for expert tailoring, pulling inspiration from sports and British style. He's a passionate educator and, as a professor at Parsons, has shaped the careers of many of today's young designers. CFDA is proud to count Sal among our members."
Few people know Sal as well as Walter Duffy Hickey, of Hickey Freeman fame. "My first encounter with Sal was at a Men's Fashion Association meeting at Mount Airy Lodge in the Poconos. I bumped into him and his son, Chris, while we were out jogging. I was immediately impressed as he talked about his business. I marveled at his energy, stamina, and concept of design—all while jogging at the crack of dawn.
"I've always found Sal to be a unique designer. He's able to transport designs of past decades into contemporary and very salable apparel, always ensuring the fabrics and components blend perfectly and are properly costed to sell at retail.
"Although I've been retired from the apparel business for several years, I still have dinners with Sal at small but special restaurants around the city to catch up on life. Sal's most notable traits—exuberance and caring for others—remain ever intact. Style, talent, and generosity of spirit—a remarkable man is Sal Cesarani!"