YEAR IN REVIEW: THE TOP 10 NEWS STORIES OF 2017
As the year comes to a close we recap this year's top read and most popular stories. Take a look back at the 10 of the most important events and stories of 2017.
---
Ralph Lauren Corporation has announced several key actions as part of the continued execution of its Way Forward Plan to return the company to sustainable, profitable growth and continue to move its business and iconic brand forward.
First, the company will move to a more cost-effective, flexible e-commerce platform through a new collaboration with Salesforce's Commerce Cloud (formerly Demandware). The new solution is expected to deliver a more consistent customer experience across the global digital ecosystem, with an advantaged total operating cost.
In addition, as part of Ralph Lauren's continued commitment to optimizing its store footprint, the company will close its dedicated Polo store at 711 Fifth Avenue and integrate its product into the Ralph Lauren men's and women's flagship stores on Madison Avenue and its downtown locations. The company will continue to operate its seven additional store locations and its flagship Polo Bar Restaurant in New York City.
---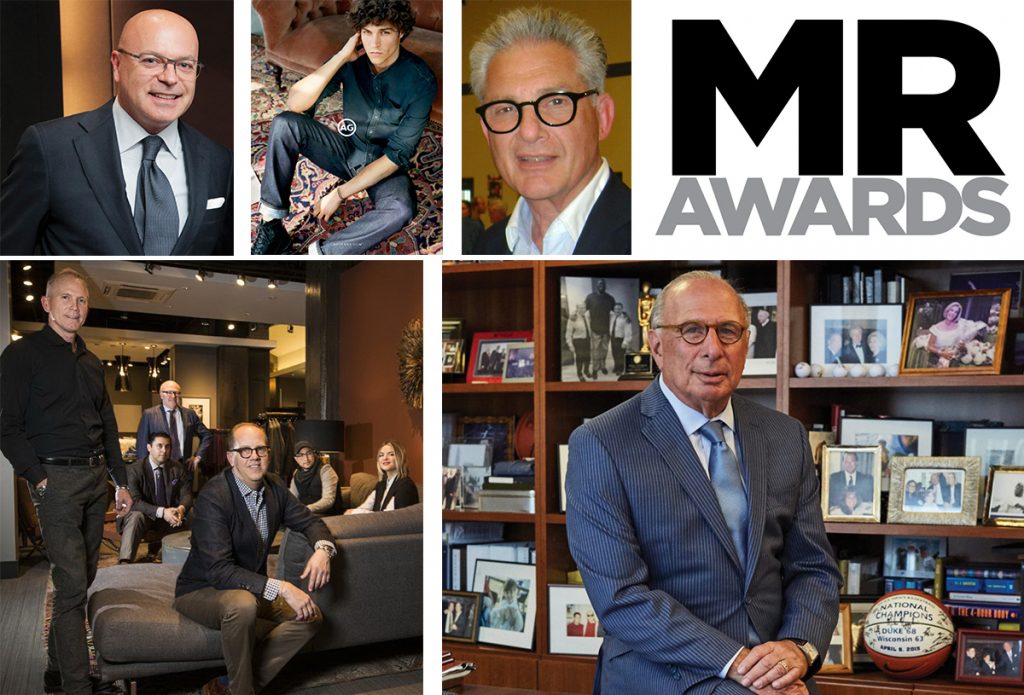 Ron Wurtzburger of Peerless Clothing, Harry Rosen's Jeff Farbstein, and Giorgio Canali will be among the honorees at the 12th annual MR Awards dinner, to be held on July 17 at Spring Studios in New York City. Men's specialty store MartinPatrick3 and the AG Jeans brand will also receive special awards.
The annual MR Awards event recognizes people and companies that have had a profound impact on the men's apparel and accessories business; it is one of the most anticipated events and coveted tickets in the industry. Attendance is limited to 300 guests, and it is a perpetual sellout. In addition to the honorees and participating vendors, MR invites about 100 top retailers to attend, including every past recipient of a Lifetime Achievement or Hall of Fame award.
---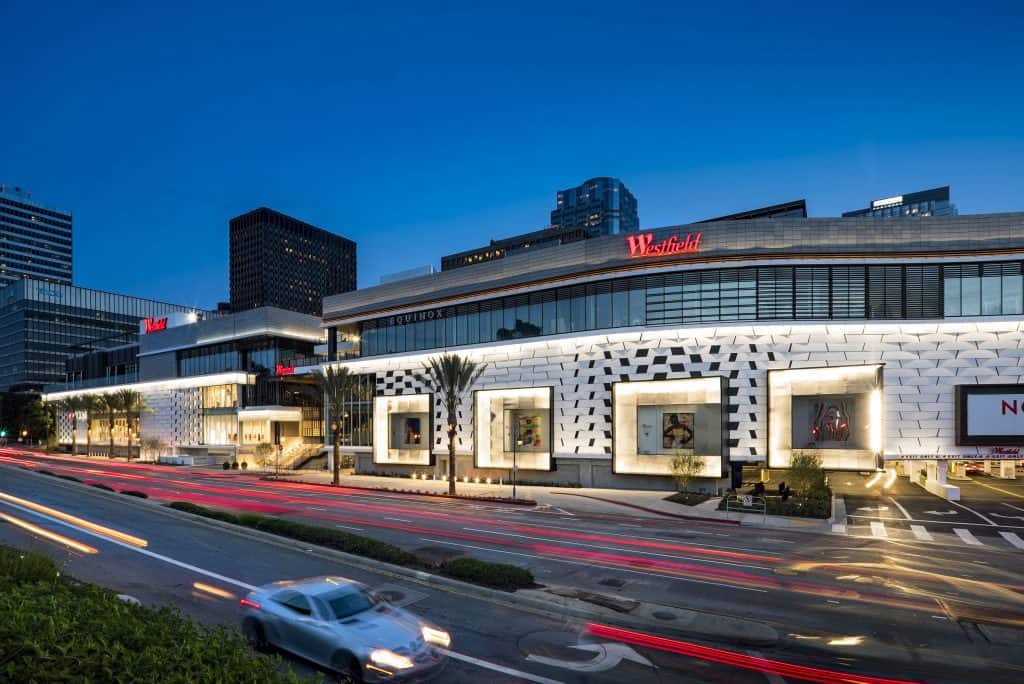 The grand opening of Westfield Century City, a celebration of the highly anticipated completion of the destination's $1 billion redevelopment, will take place on Tuesday, October 3. Los Angeles Mayor Eric Garcetti and Westfield's co-CEOs, Peter and Steven Lowy, will be in attendance for the occasion alongside community leaders, VIPs, local neighborhood residents, customers – as well as representatives of Westfield's charity partner for the event, Infinite Hero Foundation.
Highlighting the day's events will be the official opening of Century City's new three-level Nordstrom and the full unveiling of the property's outdoor plazas, landscaped terraces and events and entertainment space – designed by Westfield's in-house studio in collaboration with L.A.-based designer Kelly Wearstler. The October 3 milestone is also significant in that a majority of the destination's 200+ shops and restaurants will be open for business, with additional retail and restaurant arrivals to continue thereafter, including Eataly, which will open later in October.
---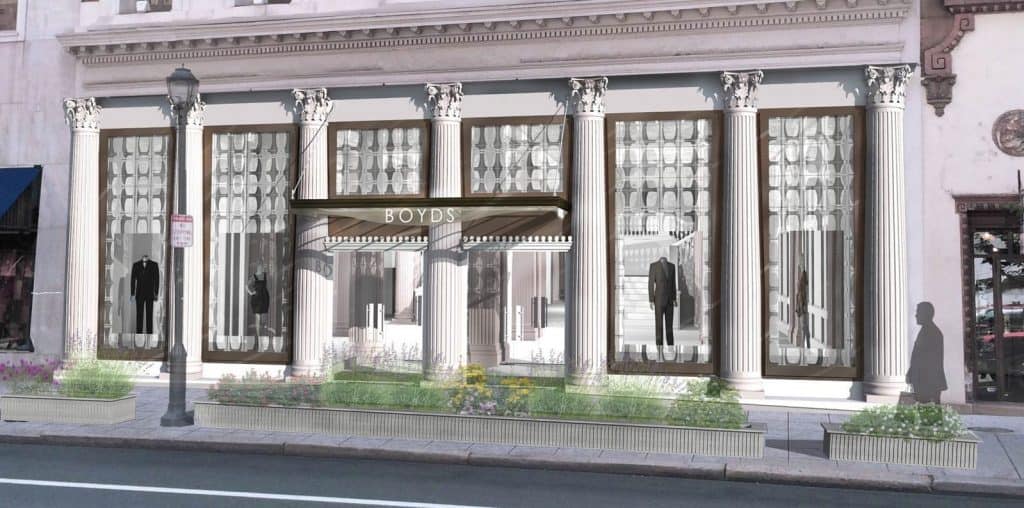 "This is not a renovation; it's a re-design, a re-creation," explains Kent Gushner of the extensive work that's recently begun at his iconic Philadelphia store on Center City's Chestnut Street. The goal of the multi-million dollar transformation of Boyds is to upgrade both the client's perception of the shop and the actual shopping experience into something beyond extraordinary. The store will remain open throughout the construction, which is scheduled to be completed by October 2018.
"This is the implementation of a plan dating back several years, but a fire and flood two years ago put things on hold," Gushner says. "I'd been feeling that the store was getting a bit tired and stale—both the physical structure and the presentation. When you travel to Paris and Rome, the design and energy of their top stores is so exceptional that, in comparison, we seemed dull and predictable. I don't buy into any of the recent press about the demise of brick-and-mortar, but I do feel that retailers need to regularly update their stores to reflect changes in the world. It's too easy to get complacent."
---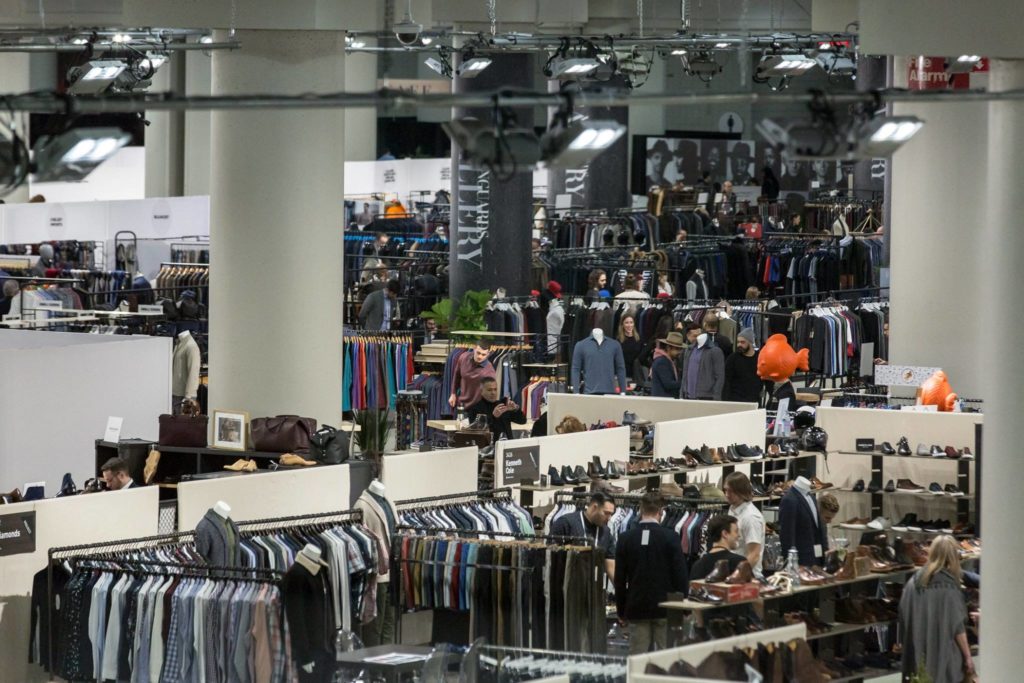 Fashion trade show company UBM Fashion, which owns such shows as Project, MRket, and Coterie, has taken several steps to reimagine the market calendar to reflect the demands of the evolving retail landscape.
In partnership with Accessories Council, and after consultations with multiple customers and industry influencers, UBM Fashion is making two key changes in the New York tradeshow lineup in 2018 to create new and more efficient business opportunities for both brands and retailers.
First, UBM Fashion is creating a women's New York fashion tradeshow calendar that aligns with the evolution of New York Fashion and Market weeks. Building on the importance of the women's spring and fall fashion weeks, UBM Fashion will introduce an additional June pre-collections show. Starting in June 2018, UBM Fashion's new June market, with Coterie at its core, will provide a central locale for the fashion community to capitalize on this key market period.
Second, UBM Fashion is unifying the men's and women's contemporary apparel, accessories and footwear communities, creating the first dual-gender fashion tradeshow in New York. The company said in a press release: "In a period when so many companies serve both men's and women's markets, creating one inspiring, unified market enables brands and retailers to connect, discover new resources and grow their businesses more effectively and efficiently than ever before."
---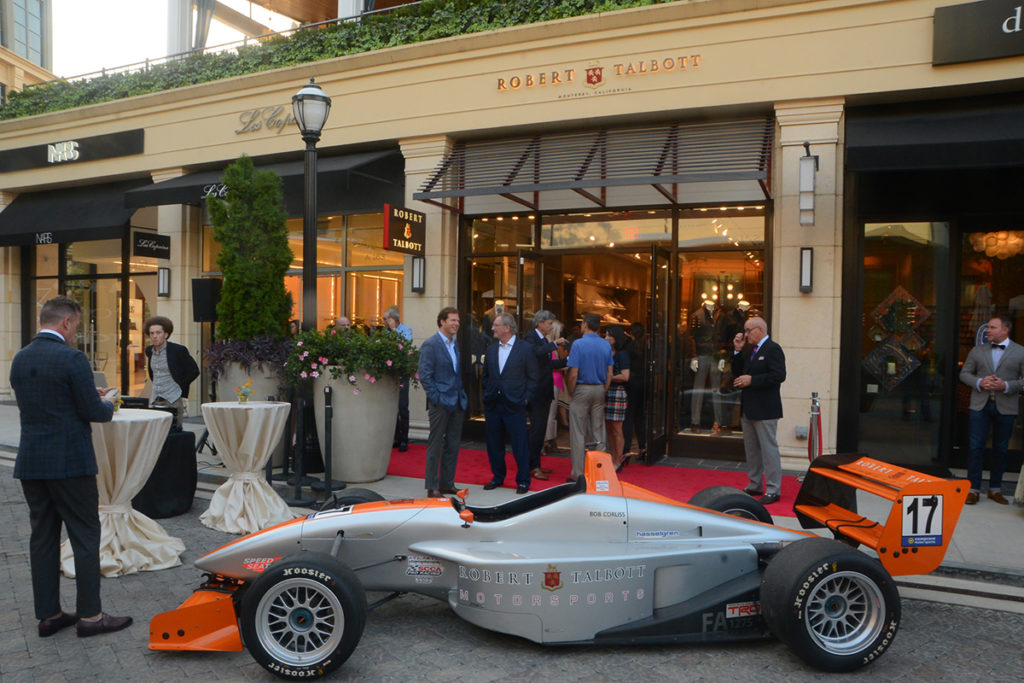 On Tuesday, November 7, Robert Talbott, Inc. announced that it expects a significant workforce reduction in its Monterey, CA facility in January of 2018 as part of its plan to reorganize the business, and transition from a manufacturer of specific product classifications to a luxury apparel brand.
Founded in 1950 as a premium tie company, Robert and Audrey Talbott set out to deliver the most compelling neckwear available to customers across the country. Despite being twice as expensive as the next best tie on the market, the value proposition created through incredible fabrication, quality construction, and meticulous attention to detail drove consumers to make Robert Talbott the leading neckwear company in the United States.
The company stated in a press release that: "as dress codes have changed and market trends have shifted, the global tie market has experienced significant contraction. To overcome challenges in the current business climate, the company is adapting its business model to both maintain competitive positioning, and align its focus with opportunities in the marketplace. Specifically, the company is making a strategic shift from its heritage as a manufacturer of shirts and ties, to a global brand focused on design, sourcing, marketing, and licensing."
---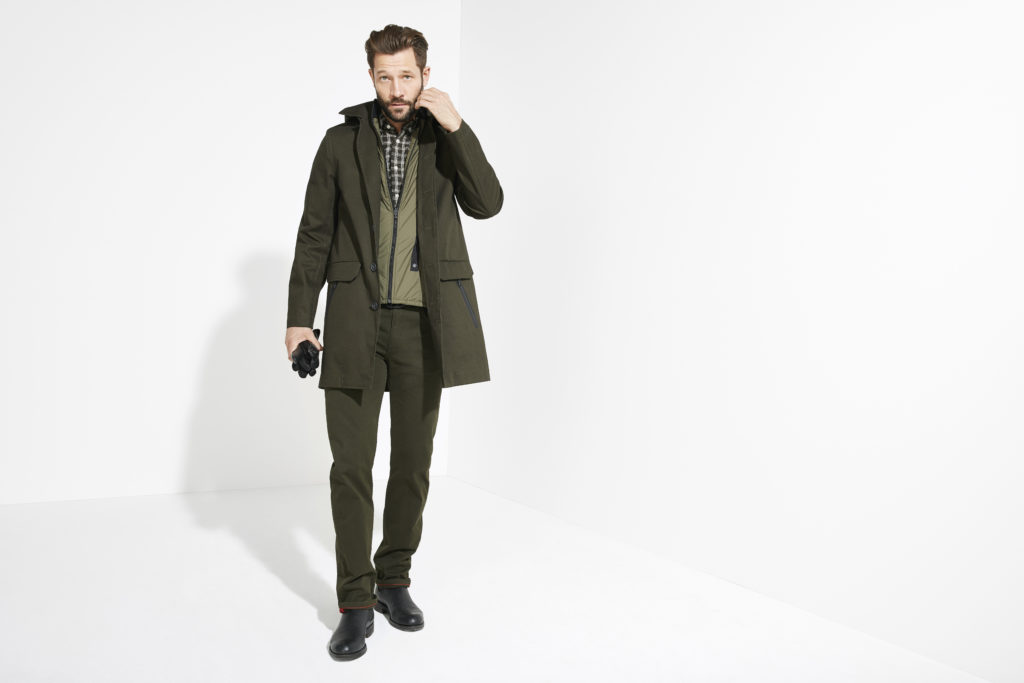 Swiss lifestyle brand Victorinox has announced that it will discontinue its apparel business at the end of this year.
The final collection to hit retail will be the spring/summer 2017 with the exception of Japan, who will conclude with the fall/ winter 2017 collection. This stems from the decision of the family-run company to fully concentrate its efforts on the brand's major areas of competency.
"Our apparel business has provided a meaningful and enriching experience for our brand for well over a decade," said Carl Elsener, CEO of Victorinox Group. "Our priority, however, is to strengthen the brand's position in the ever-changing global market. To achieve this, we must focus on our key categories which best reflect our customers' needs."
---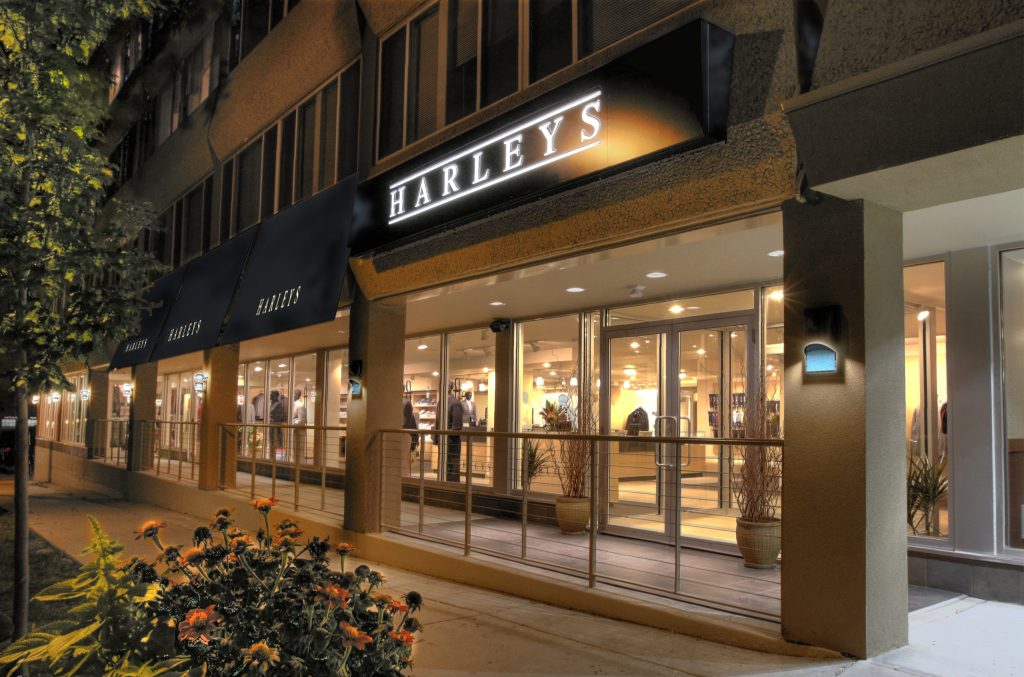 Tim Ryan is a happy guy! Unlike so many independent retailers these days who are almost ready to retire, but reluctant to give up a business they've put their heart and soul into nurturing, the 69-year-old Ryan has had the good luck of finding the perfect buyer for Harleys, the Shorewood, Wisconsin store that he's owned since 1987 (but which has been around since 1948).
"Daniel Wickman from The Haberdasher Limited in Green Bay (90 miles from Shorewood) is young, smart, tech- and fashion-savvy," says Ryan of his store's new owner. "I think there will be great synergy between the two stores: we're perhaps a bit more fashion-forward because of our Milwaukee location and emphasis on clothing (which generates about half the store's business.) They're a bit younger and more casual. The synergy will be especially powerful online where customers will be able to view the broad spectrum of combined product."
Ryan confides that as happy as he is to sell the store – "no more 60-hour workweeks or 24/7 stress" – he's even happier that both the Harleys name will survive and that his entire staff will remain employed. "It was very important to me that the Harleys legacy continue and that my team stay together," he proclaims, confiding that he first considered retirement when he was diagnosed two years ago with a rare genetic health condition for which he is successfully being treated. "I've always believed that once you consider doing something, it's better to take action than to regret not taking action." (Ryan's future plans include a possible relocation to Traverse City, Michigan where he and his family have spent many summer vacations.)
---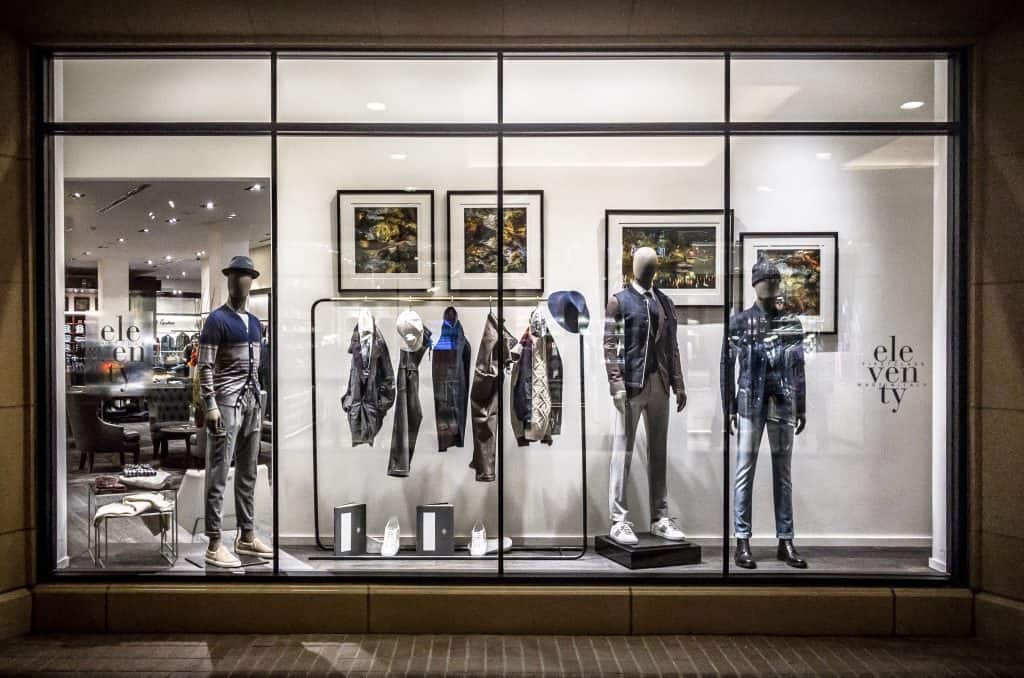 Italian luxury fashion brand Eleventy will open its first freestanding North American store this fall, in Toronto's Yorkville Village. It's the latest boutique announcement for the upscale shopping center, which is seeing a substantial overhaul and the addition of exciting new tenants.
The 2,200 square-foot store will be the first on the continent to carry both men's and women's Eleventy collections, and will be operated in partnership with local fashion retailer TNT The New Trend. Eleventy's new Toronto store will be designed by Parisotto + Formenton.
Eleventy was founded in 2007 by Marco Baldassari and Paolo Zuntini, and is particularly known for its upscale casual fashion design with a soft sartorial style. It has a network of 19 mono-brand boutiques in Europe and Asia, and is sold in over 500 specialty and department stores worldwide. The line is relatively new to North America — Eleventy USA launched in 2016, and it's carried in upscale retailers such as Holt Renfrew, Nordstrom, Hudson's Bay and Saks Fifth Avenue. Earlier this spring, an Eleventy men's shop-in-store opened at Calgary's Holt Renfrew, in a space previously occupied by Prada.
---
Reflecting its growing status as an omnichannel retailer Walmart has announced plans to change the company's legal name from Wal-Mart Stores, Inc. to Walmart Inc. effective February 1, 2018. The retailer said in press release that the "name change chiefly demonstrates the company's growing emphasis on serving customers seamlessly however they want to shop: in stores, online, on their mobile device, or through pickup and delivery."
"Our customers know us as Walmart and today they shop with us not only in our stores but online and with our app as well," said Doug McMillon, Walmart president and CEO. "While our legal name is used in a limited number of places, we felt it was best to have a name that was consistent with the idea that you can shop us however you like as a customer. Looking ahead, we'll continue to invest in and strengthen our stores around the world and expand our e-commerce capabilities as we help save customers' time and money. As time goes on, customers will increasingly just think of and see one Walmart."
Currently, Walmart operates under nearly 60 different banners around the world, including e-commerce sites, and has more than 11,600 stores and clubs in 28 countries. The company opened its first international location in Mexico City in 1991 and launched Walmart.com in 2000. Walmart will continue to trade on the NYSE as WMT and the company name should be referenced as Walmart.